The value of a connection is unbeatable, isn't it? We are all looking for more ways to spend time with a loved one, and the situation at hand has made it harder for us to stay connected with our special ones. However, there's nothing more freeing than a magical weekend of passion away with your bae! Here are the five best resorts near Delhi for couples for a much-needed getaway filled with romance.
Best Resorts Near Delhi For Couples
Yuyiii has come to your aid, estranged lovers! Delhi has scores of weekend getaway resorts near Delhi that are bound to impress that special someone. So, pack your bags, and pop the question! Planning to surprise your soulmate? First, take a look at these romantic getaways in Maharashtra. Is the rainy season the language of your love? Then check out the best romantic monsoon trips from Bangalore. So, Delhiites, take your special someone out for a weekend to remember with these romantic weekend getaways.
Royalty on the Aravallis, Udaipur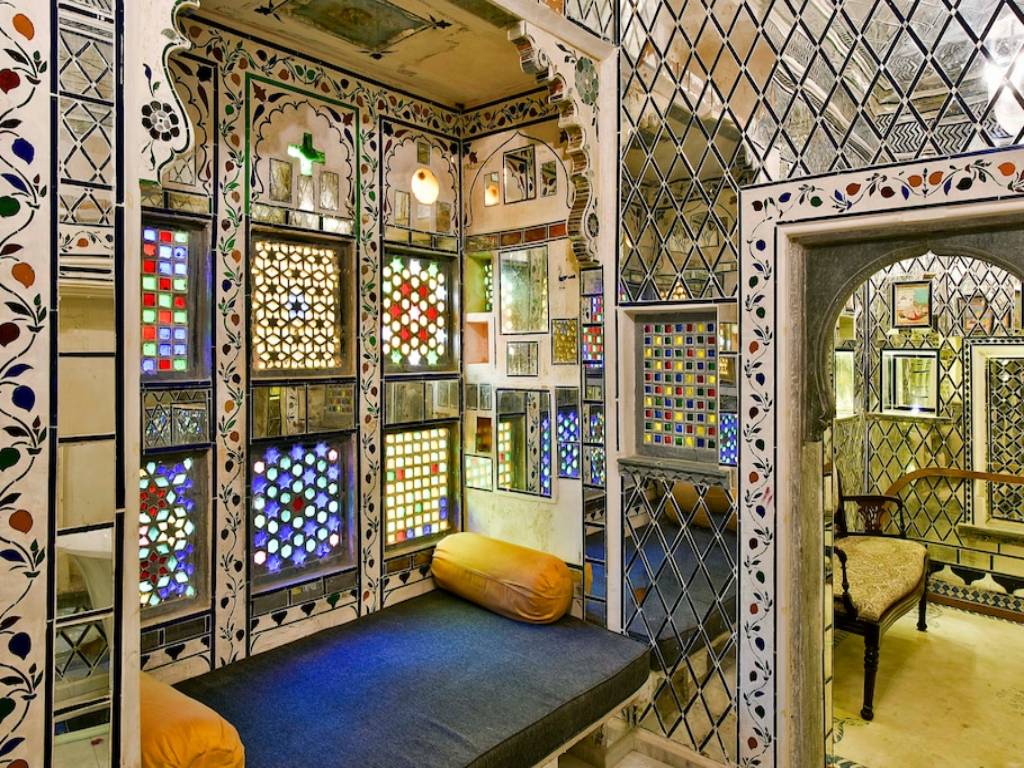 When it comes to romantic destinations near Delhi, Udaipur never disappoints. This ethereal palace is hidden among the Aravalli hills and is just what a couple needs on a weekend away. The spectacular Rajasthani architecture and décor take you back to the time when romance bloomed!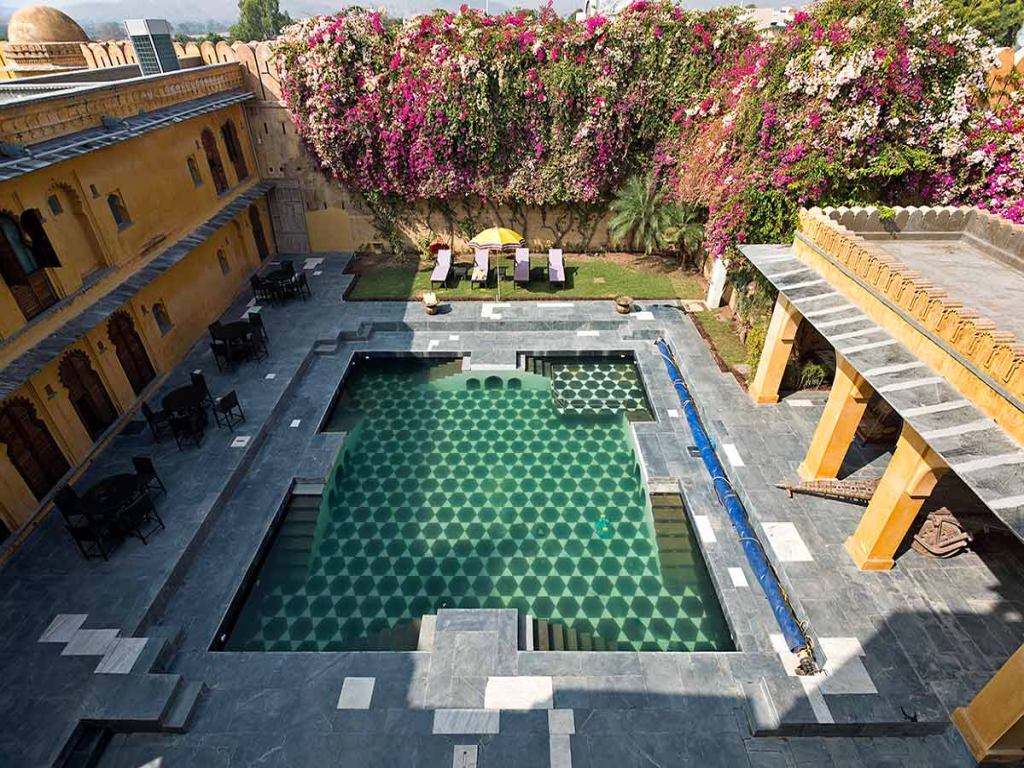 What We Love: Love yourself a cocktail? The resort features a poolside bar and a bar on the terrace, offering exquisite views of the sun setting among the beautiful Aravalli hills. You can also take romantic heritage walks in the cultural city and get closer than ever. There are several offbeat things to do in Udaipur together!
Suitable For: While couples would have a blast here, getting your friends or family along would also be fun. The palace is great for weddings and get-togethers!
Time and Distance from Delhi: 12 hr 27 min (682.7 km) via NH 48 and NH 58
Luxury Retreat Among Hills, Rupnagar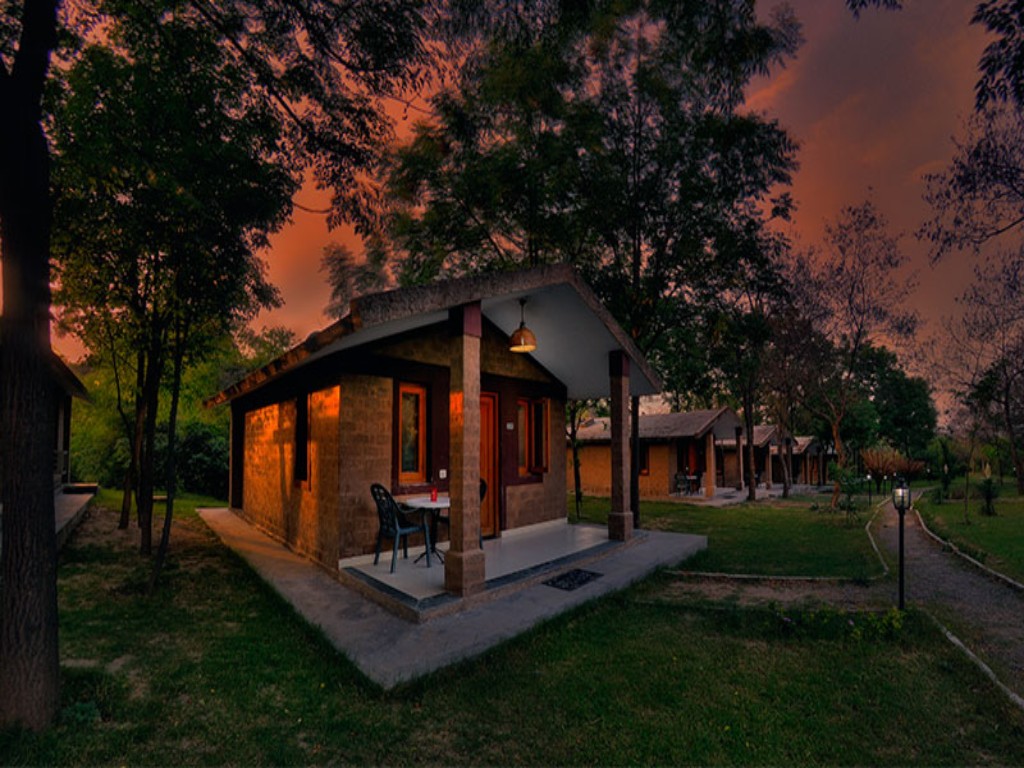 The secluded urban haven amidst lush forests in the serene Shivalik foothills packs a lot of charm. Fresh air, gorgeous poolside and an option to indulge in adventure sports, there's something for every couple! It's perfect for romantic weekend getaways near Delhi, we swear!
What We Love: We love a good amphitheatre, don't we? With bonfires and candlelit dinners by the pool, it is one of the best romantic resorts near Delhi. You can also take a couples' spa and have the best time here.
Suitable For: Ideal for honeymoons and couple retreats, the lodge also makes for an amazing getaway to anyone who enjoys peace, nature and luxury. Exactly why it is one of the best wedding destinations near Delhi.
Time and Distance from Delhi: 6 hr 14 min (310.9 km) via NH 44
Hilltop Splendor Resort, Udaipur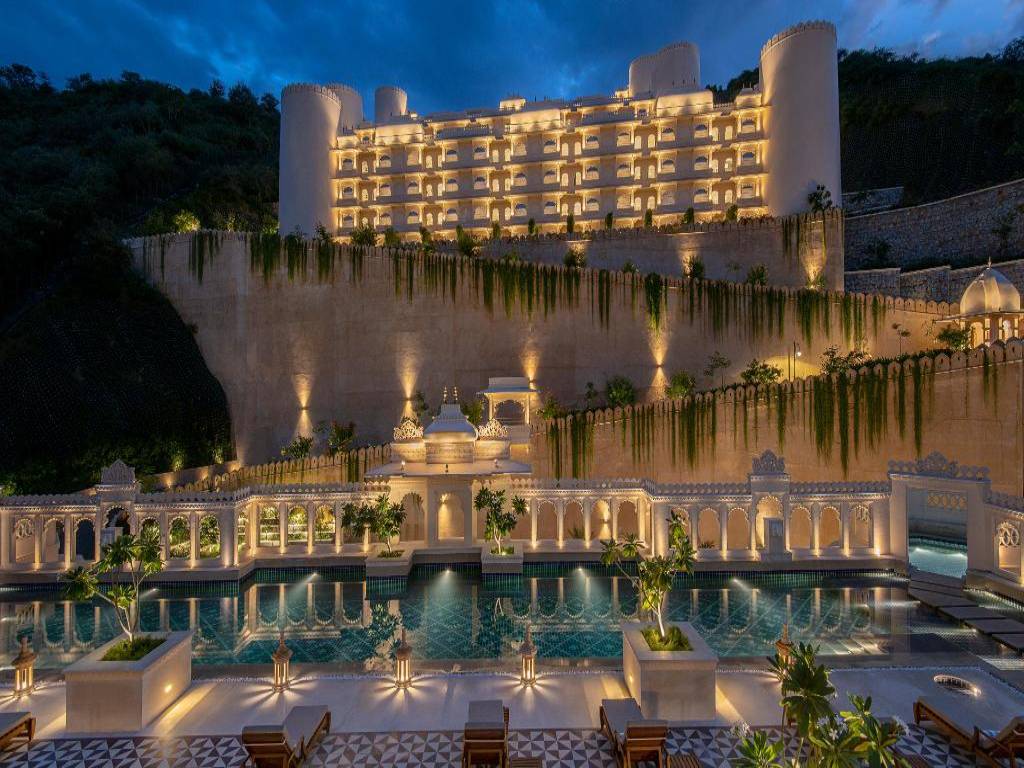 If you value luxury before all else, this luxury resort near Delhi will have you in awe! With breathtaking décor and chic architecture, this resort leaves no stone unturned when it comes to amenities and comfort. So, what are you waiting for? Pack your bags and hold your partner's hand all the way here!
What We Love: When we say luxury, we can never forget about fine dining! So grab your classy bae and have the best wine and dine of your lives! The multiple cuisines offered here are a must-try as well. The wine cellar is a hit among the young and the old.
Suitable For: Couples can leave stress behind as they enjoy the private in-room dining experiences offered here. Complete with majestic courtyards and an exquisite ballroom, there is no better place for a grand destination wedding near Delhi!
Time and Distance from Delhi: 12 hr 21 min (667.7 km) via NH 48 and NH 58
Luxury Among Wilderness, Jim Corbett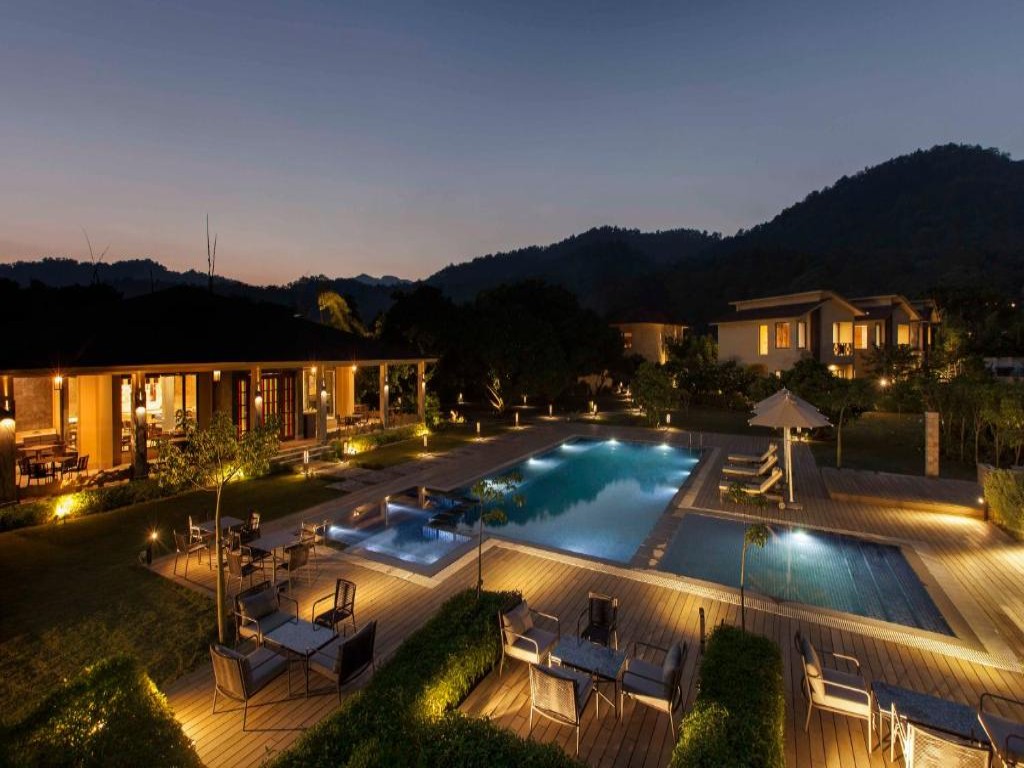 A stone's throw away from the Jim Corbett national park, this is one of the best weekend getaways near Delhi for couples. The stay combines the warmth of nature with the adventure of the wilderness. A must-visit for couples with an eye for adventure, the riverside open lawns are the perfect way to kick back with your bae!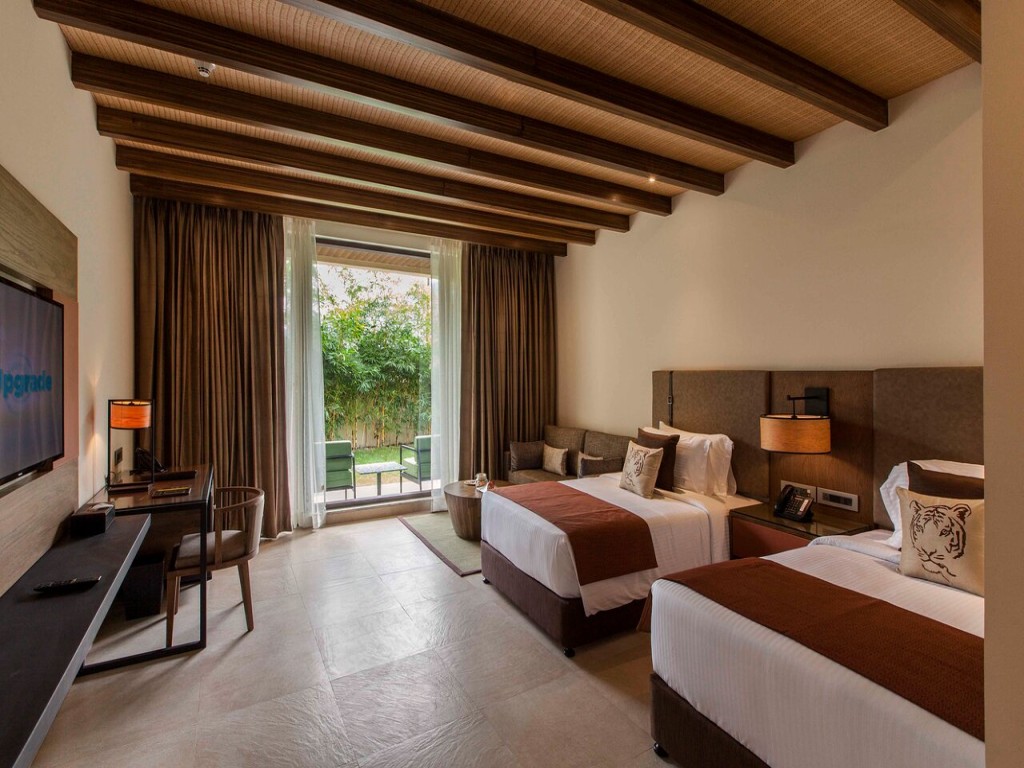 What We Love: Imagine how romantic spotting deers, jackals and other animals of the wild in the jungle safaris and elephant rides offered could be with the right one by your side! Not just that, one of the best resorts near Delhi for couples also offers a recreational bar and games room if you're feeling extra feisty!
Suitable For: With a play area for children, this weekend getaway around Delhi is ideal for couples and families. It also makes for a great spot to hold corporate functions and elegant weddings.
Time and Distance from Delhi: 6 hr 10 min (276.7 km) via NH9
Quaint Oasis, Dehradun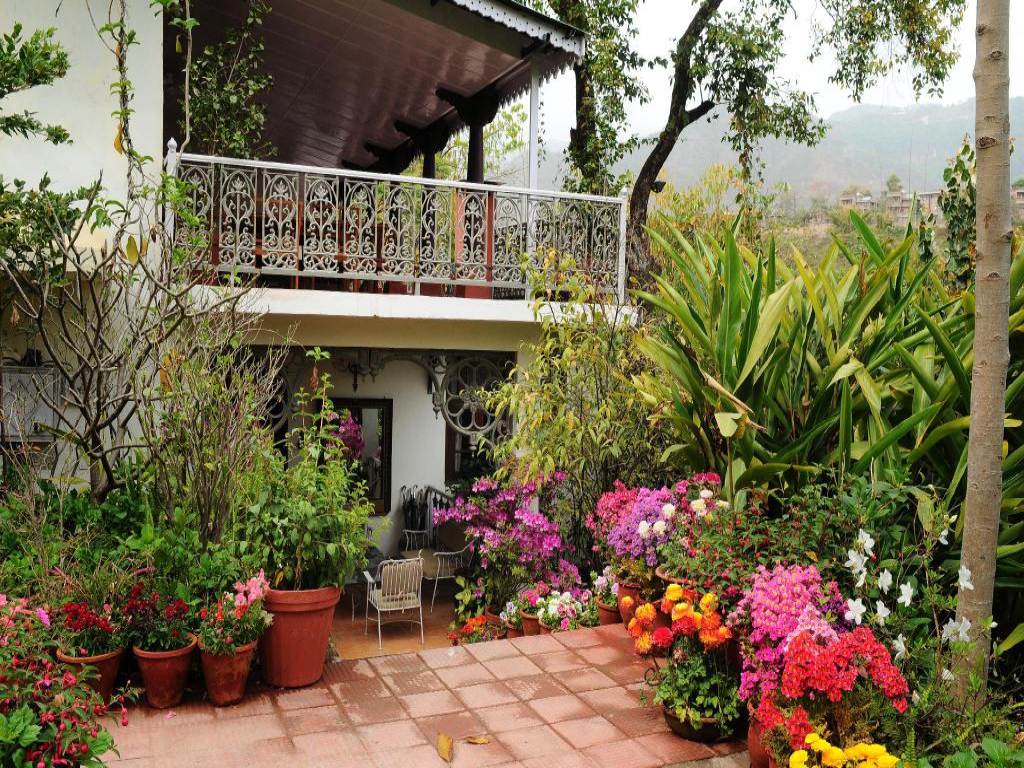 Old school lovers, welcome! While some prefer luxury, others crave a homely, quaint stay that turns back time. This weekend getaway from Delhi has a unique, old-world charm that instantly will make you feel at home.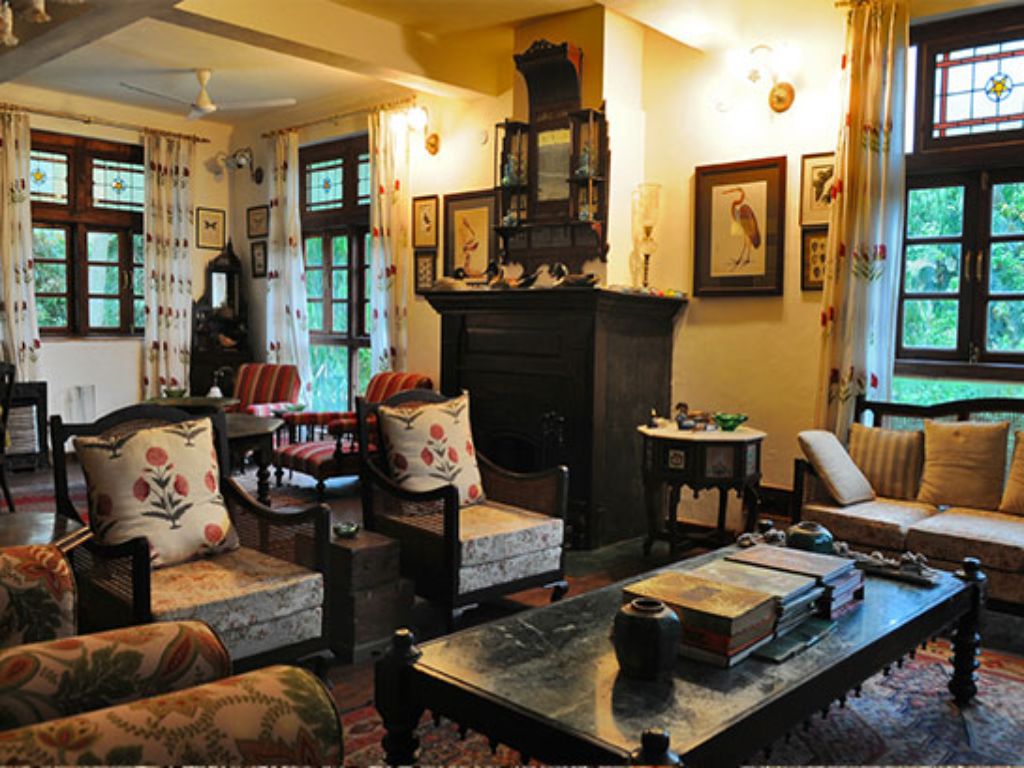 What We Love: Bustling with the goodness of fruit orchards and several species of exotic flora, the resort offers birdwatching to its guests. So, spend a romantic weekend watching birds and falling in love with nature!
Suitable For: One of the best resorts close to Delhi, this stay is the best hideaway for anyone escaping the city and walking into the lap of nature. Birdwatching and safari buffs are especially welcome here!
Time and Distance from Delhi: 5 hr 36 min (288.1 km) via NH334
That concludes our list of the best resorts near Delhi for couples. So, here's to hoping you share all the quality time in the world and make the world a happier place to be in!