What do you do when the stress of everyday life gets too heavy to lift? No definitive answer, huh? Well, then we have curated a list of handpicked nature stays near Bangalore for you. All these resorts are perfect getaways from the fast-paced city life set in the wilderness and breathtaking beauty. So, drive over to the serene sanctuaries that will portal you into nature's embrace.
Luxury Retreat in Madikeri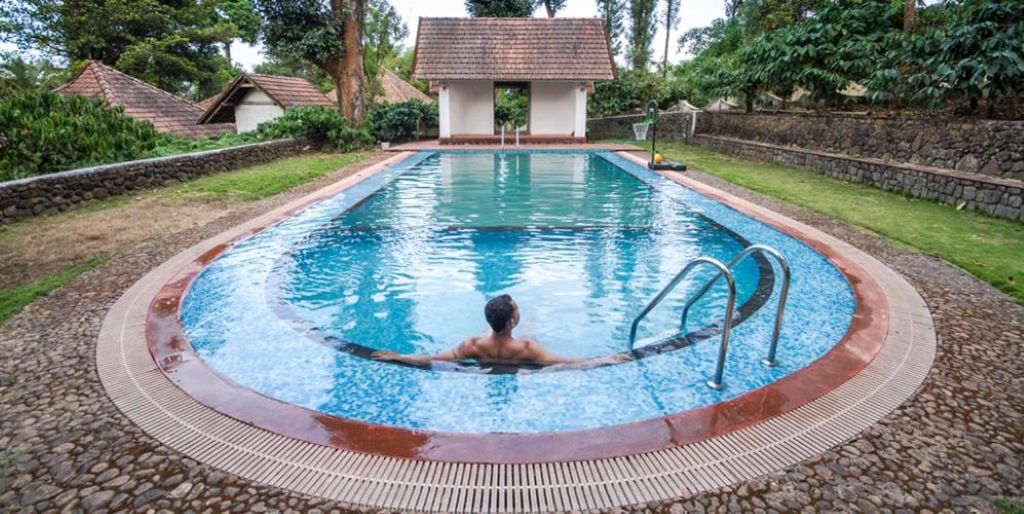 In the beautiful hill town of Coorg, you'll find this secluded haven of tranquillity. Surrounded by the majestic Western Ghats, this stay is one of the best nature stays near Bangalore. Moreover, the hospitable staff of the resort makes sure that your getaway is a memorable one.
What we love about this Nature Stay near Bangalore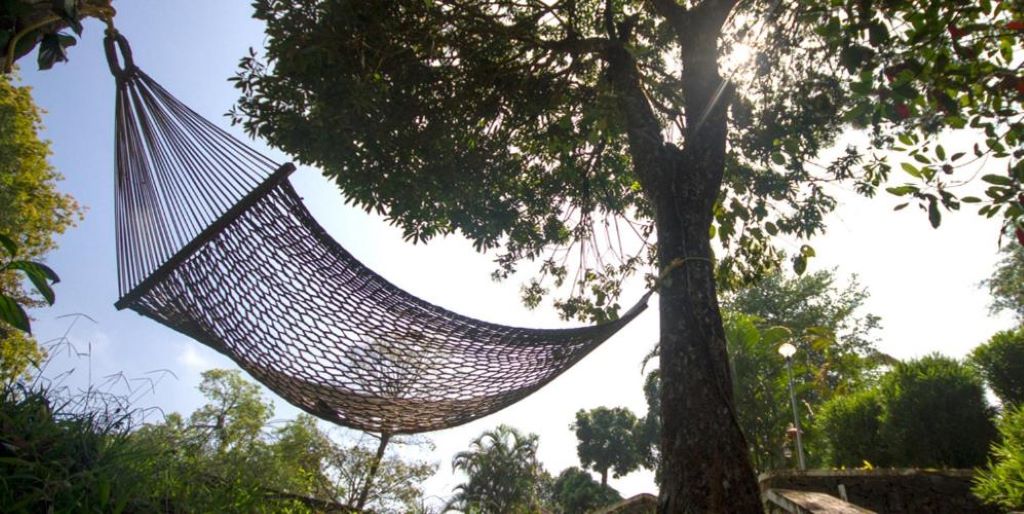 The resort has three different collections of rooms to choose from. Each of those is perfectly styled with cosy furnishings and contemporary decors.
Furthermore, the recreation centre called The Banyan offers lots of games such as billiards, foosball and table tennis. And for the kids, there's a separate play area as well as a trampoline. Your little ones are gonna love it.
There are lots of amazing places nearby to visit like Talakaveri, Iruppu Falls and Nisargdhama.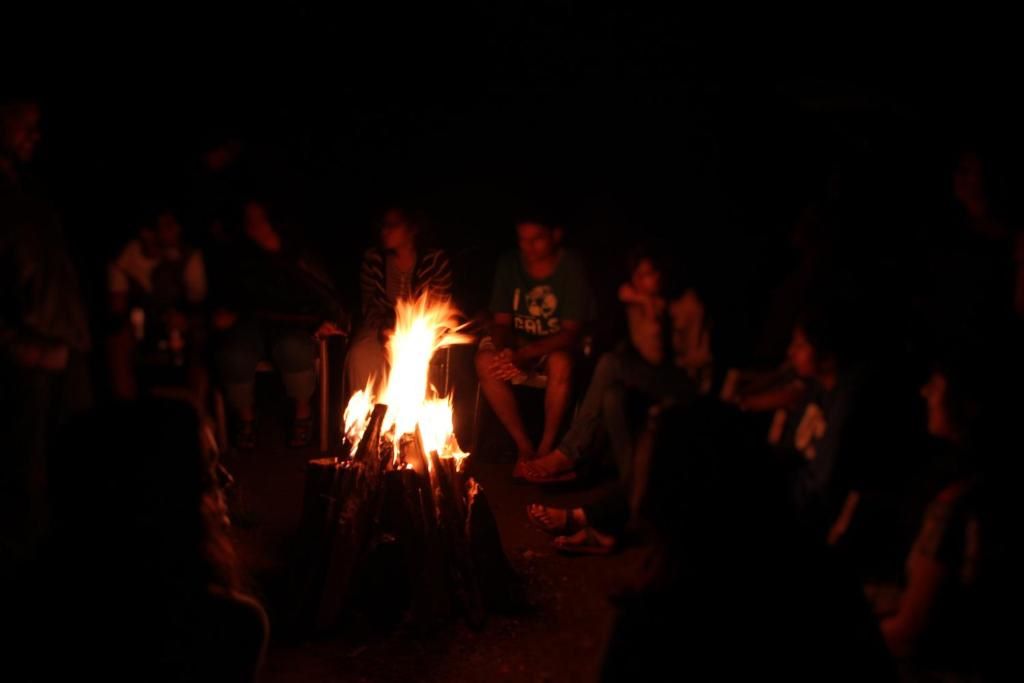 Suitable for: You didn't get to hang out with your friends often this time, did you? So, grab your friends and bring them to this resort and catch up to all the tales that went untold.
Time and Distance from Bangalore: 6 hr 12 min; 262 km
Village Stay in Junasandra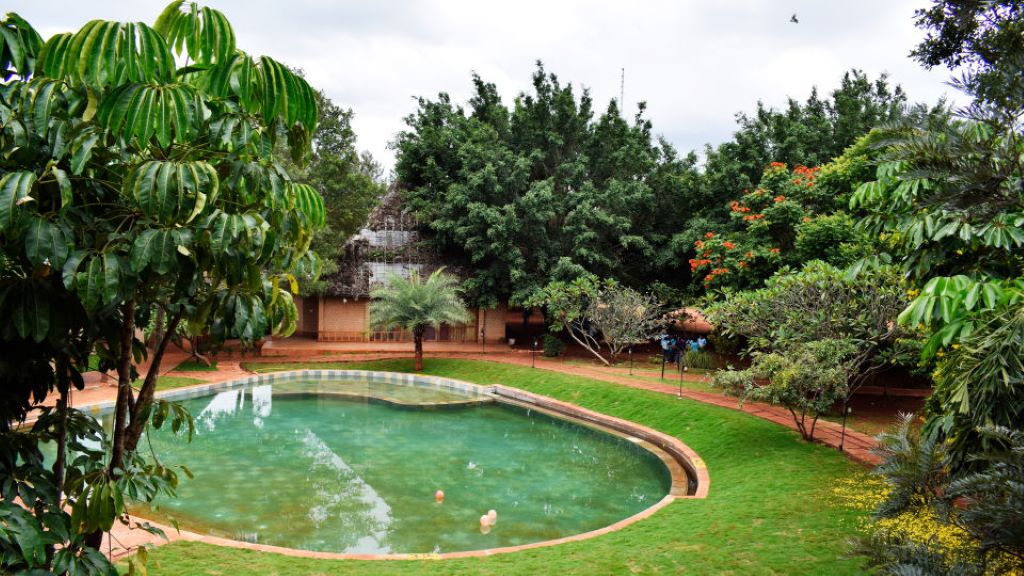 If you're looking to step away from the city, then we have this eco weekend getaway near Bangalore for you. This village stay welcomes you to experience the rural lifestyle without compromising your comfort. Surrounded by thick plantations, it seems as if transported into another dimension.
What we love about this Nature Stay near Bangalore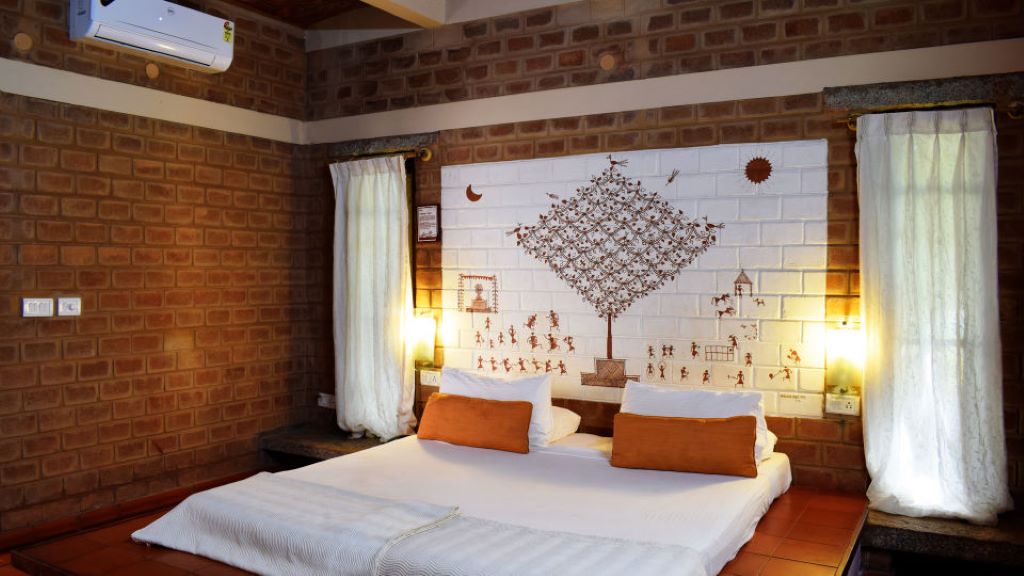 First of all, this resort is pet-friendly! Yes. You won't have to leave your little munchkins behind. In fact, the resort has pets as well who'll definitely love some company.
The rooms have rustic decors accompanied by simple interiors. Moreover, you'll get to play traditional games that are lost to the cities, like lagori and gilli-danda. The resort also has a basketball and volleyball court as well as a cricket ground.
Furthermore, you also get to learn how to milk cows and craft pottery. What to do during hot afternoons? Play chess, snooker, snakes and ladder and lots of other indoor games. Nearby places you could visit are Hebbal lake and Hesaraghatta Lake.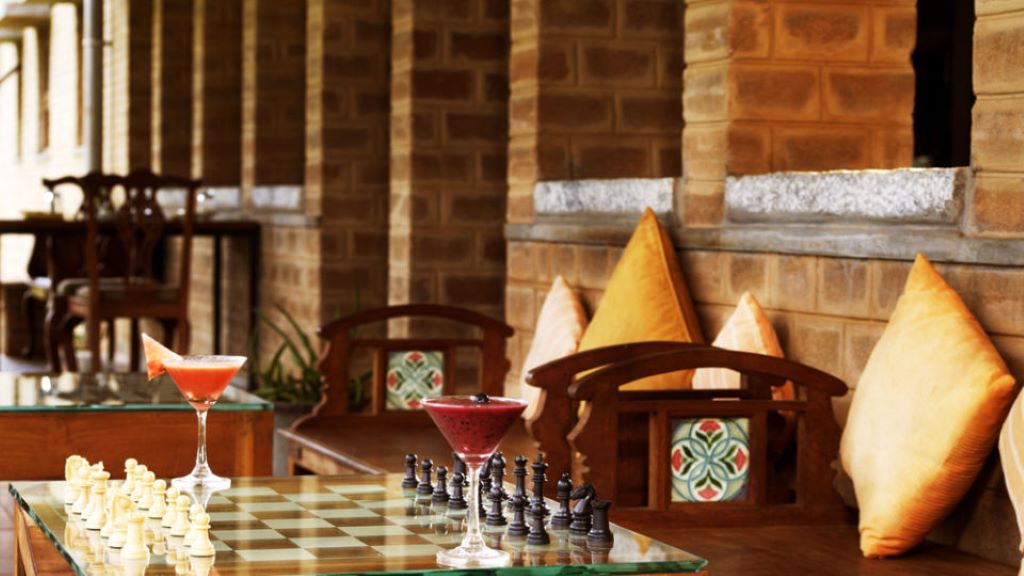 Suitable for: This resort is ideal for family outings. It has loads of activities for both kids and adults so that no one feels short of entertainment.
Time and Distance from Bangalore: 1 hr 13 min; 38.5 km
Golf-view Resort in Coorg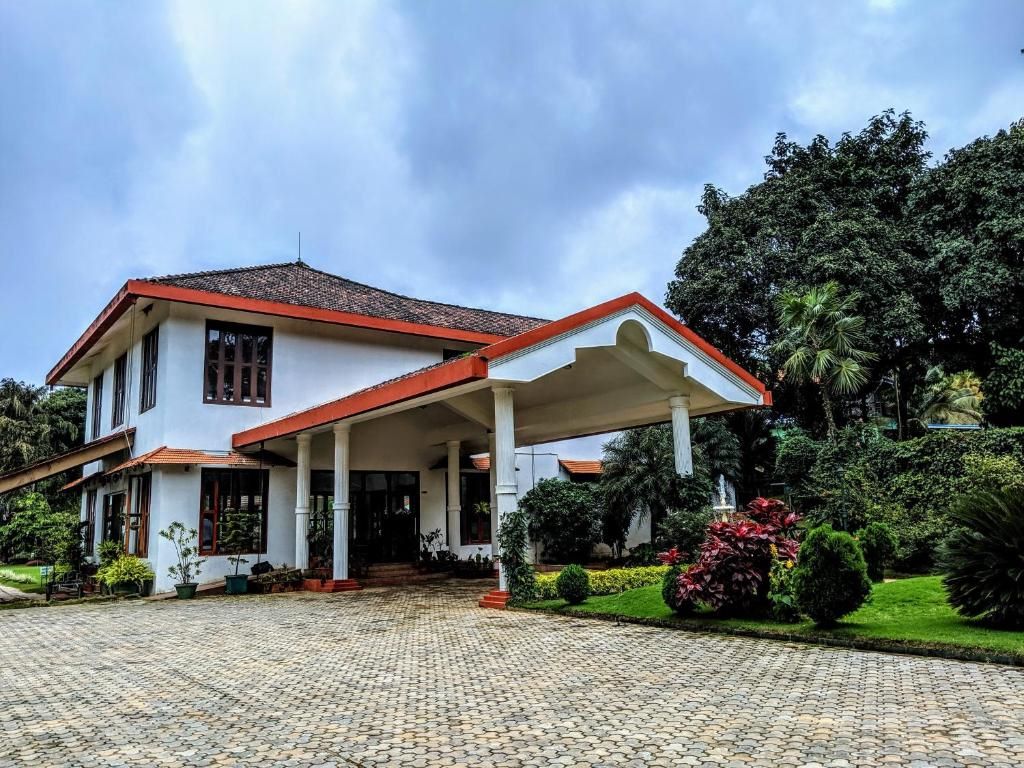 Searching for a place to relax and unwind? Then this getaway near Bangalore is for you. Situated in Coorg, the Switzerland of India, this resort offers you a breath of serenity and joy. Get welcomed by warm and smiling staff awaiting your arrival with a delicious welcome drink.
What we love about this Nature Stay near Bangalore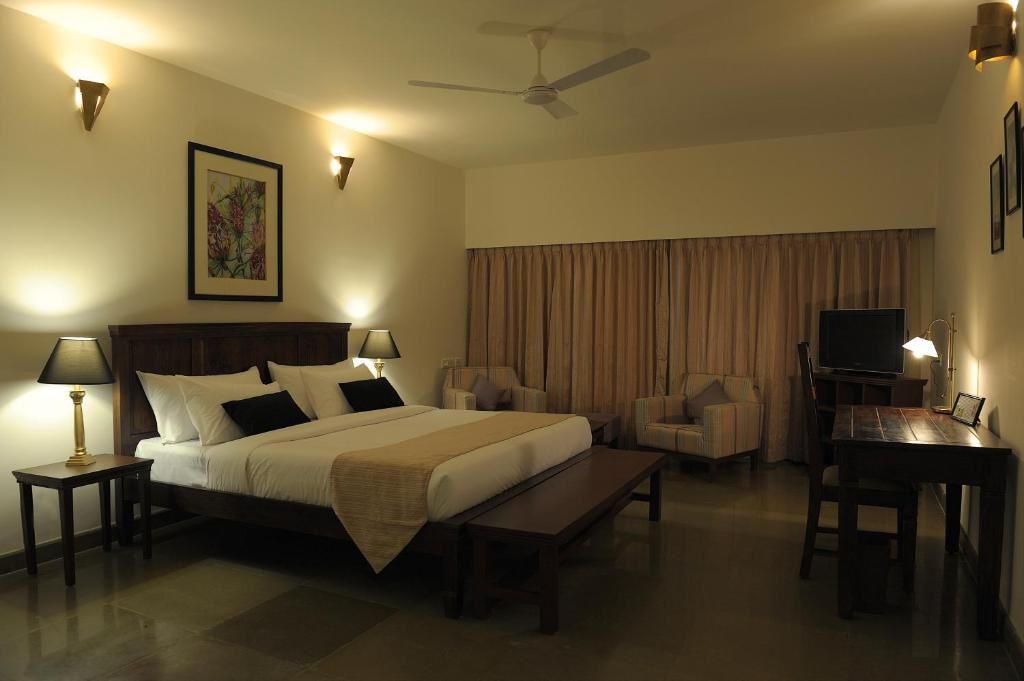 You get to choose between executive rooms and golf-view rooms. Both are immaculately furnished with classy designs. Besides, the balcony shows off the stunning view of the expansive Western Ghats and the golf course.
Relax in the cool waters of the swimming pool and drown all your stress and worries. Furthermore, Arabasta, the resort restaurant, serves a delicious variety of dishes. Moreover, the bar offers some top-notch drinks and cocktails that you should definitely try out.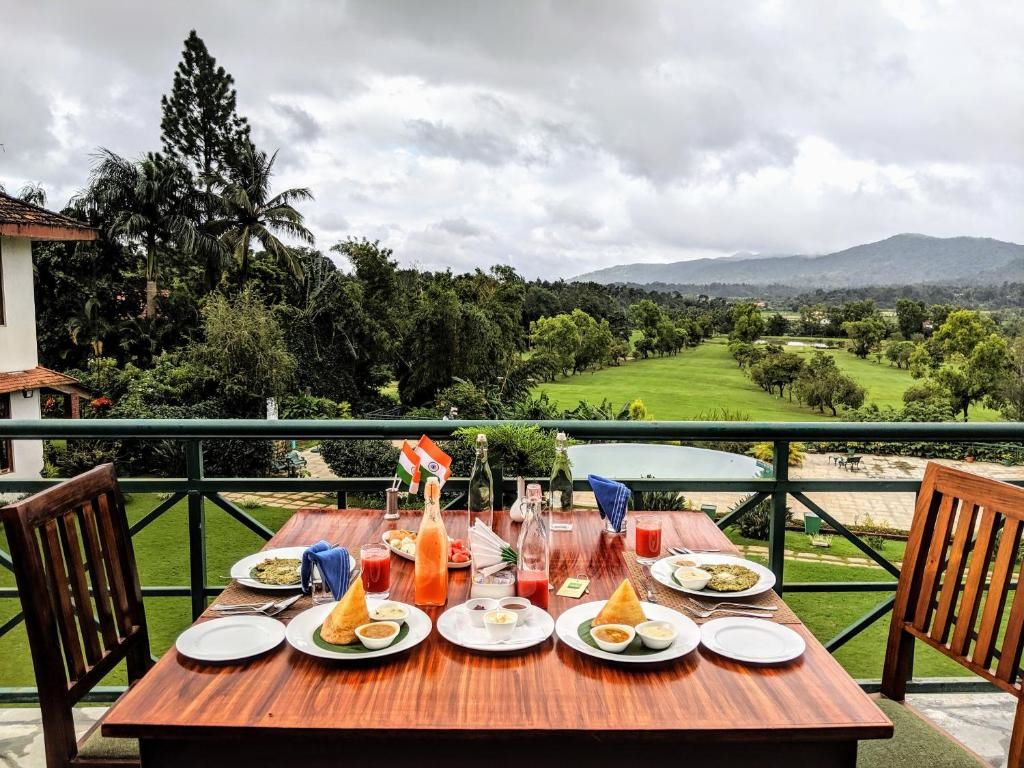 Suitable for: If you are a couple looking for romantic nature stays near Bangalore, then you're at the correct place. The in-room dining overlooking the picturesque view from the balcony is the perfect romantic setting.
Time and Distance from Bangalore: 5 hr 27 min; 233.5 km
Hill-Top Resort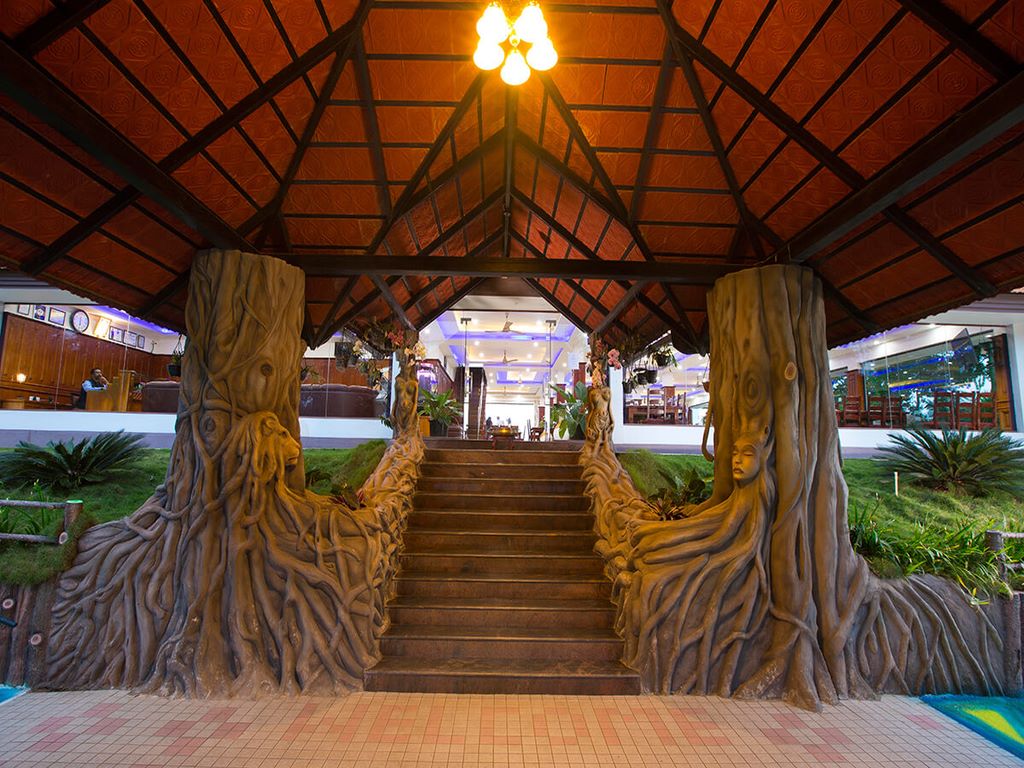 Yet another resort in Coorg, this one is right in the lap of nature. Just in front of the dense Western Ghats, on a hilltop, is this luxurious getaway near Bangalore. The subtle blend of coffee and spice aromas from the plantations nearby adds to the resort's allure.
What we love about this Nature Stay near Bangalore