'International trips cancelled, Borders closed, Spent Months Quarantined.'
For so long we were locked within the four walls.
Remember the joy of
Driving down on endless highways and on that teeny tiny village road,
Winding roads and passing trees,
Little breaks for Chai and munchies.
Guess what! All of that is coming back. Jump in the car and get out of your town. It's time to explore safe destinations within our country.
Best Offbeat Road Trips near Mumbai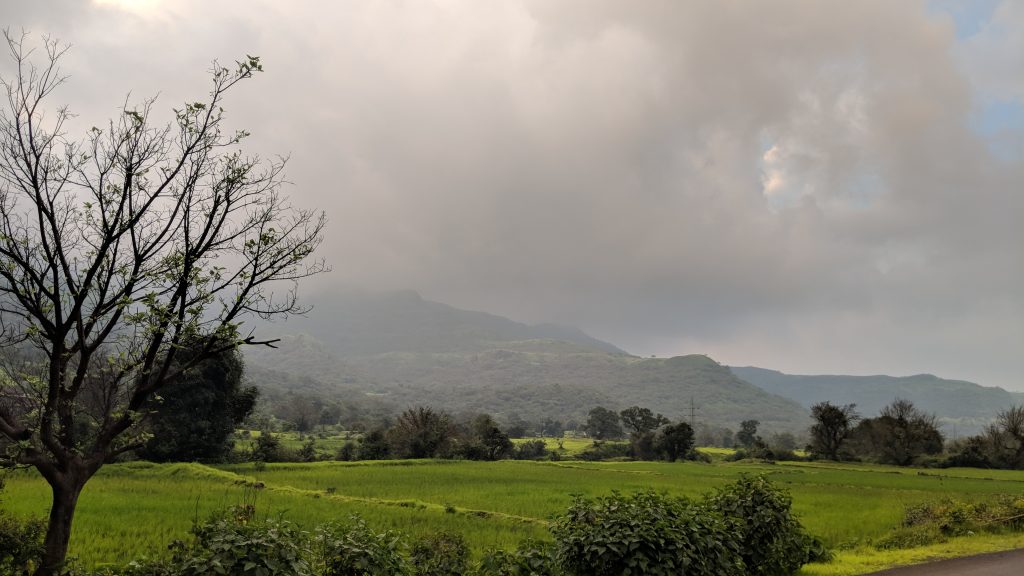 When was the last time you took a short weekend trip? The joy of journeys especially in monsoon when everything comes alive, you know just to drive on washed-out roads, smell the fresh rain or look out of the window (full Highway movie feels). And after months of lockdown loneliness, we all definitely need some good vibes. So let's go to places near you where you can run barefoot on the grass and wander in the woods without any worry.
Mountain Resort, Mulshi.
By far the best Nature Resort we have ever come across.
When you are here you are not just signing up for this incredible view of Mountains & Mulshi backwaters or the wide range of activities like horse riding, archery & tractor rides but also to lose yourself in nothingness. You could read a book, meditate or work for hours. Though it's a good idea to ditch your laptop and chase the sunshine in between.
Distance from Mumbai by road: 182 km
Check the detailed review, photos, and videos for this stay: Know More
Heritage Fort Stay in Saswad
Remember our History textbooks here is a Slice of History from the Peshwa era!
This 300-year-old fort is where you can experience Maratha culture in all its glory. Real rooms of the King and Queen are preserved just for you. If you are travelling with your family and all you want is a fun holiday with kids then there are adventure activities like Archery, Air-rifle shooting, Zorbing, Segway and many more. Well that's not it there is astrology, pottery, rangoli learning and if you are a birding enthusiast then there is a very special surprise for you.
Distance from Mumbai by road: 182 km
Check the detailed review, photos, and videos for this stay: Know More
Beach Resort, Alibaug.
The Most Beautiful Drive! Think lush green paddy fields, the sound of the crashing waves, many many trees and the beautiful coastline. A homely resort near Mumbai with all modern amenities, swimming pool, spa for some pampering session & an inhouse restaurant that has our heart for its local dishes. Open your balcony and you will see an abundance of trees. A view so precious for us city folks! Kihim beach is also just 5 min away from the property.
Distance from Mumbai by road: 96 km
Check the detailed review, photos, and videos for this stay: Know more
So here were some offbeat road trips near Mumbai that you can keep handy. Looking for something else? a short weekend trip near Mumbai or a long staycation far away from home. There is more to Yuyiii. We can help you find just your right kind.