There are umpteen weekend getaways near Mumbai and Pune. However, especially after the COVID-19 lockdown in India, our idea for travel has transformed. That's why, International trips might happen later than sooner. However, this cloud has a silver lining. Because we have so many local and homegrown, rural stays in Maharashtra. So, you could visit them sooner than you think!

Explore the Stunning Rural Stays in Maharashtra

Sheltered in the embrace of flora and fauna, these magnificent rural stays in Maharashtra are simply breathtaking. Moreover, as these getaways are located away from the cities, dense regions, you can rest assured about their hygiene, safety, and sanitization. So, here are our handpicked hidden gems aka rural stays in Maharashtra that are absolutely unmissable:

The Countryside Stay in Panchgani


Almost like a slice of peace in the middle of a valley, this countryside stay soothes your heart. Most importantly, every room there lets you enjoy the views of the mountains, valleys by the pool. And, like that ain't enough, they also grow veggies like broccoli, beetroot, carrots, cabbage, brinjals, tomatoes and more there to serve you nothing but the best. Therefore, go there with your kids. Also, for those special occasions and experience life like never before!


What is great about this stay? Most importantly, it is located in one of the pristine areas of Panchgani. Every room there offers never seen and experienced views of majestic Maharashtra. The soothing architecture and organic veggies served fresh, make your stay one of its kind.
Why should visit it? To experience the true beauty of Panchgani of the 1980s and 1990s. Relax with your family and relish meals that are infused with the love of Nature.
Yuyiii's Travel Expert Rating for this Stay: 4.5/5
Check the detailed review, photos, and videos for this stay: Know More!


Boutique Farm Stay in Karjat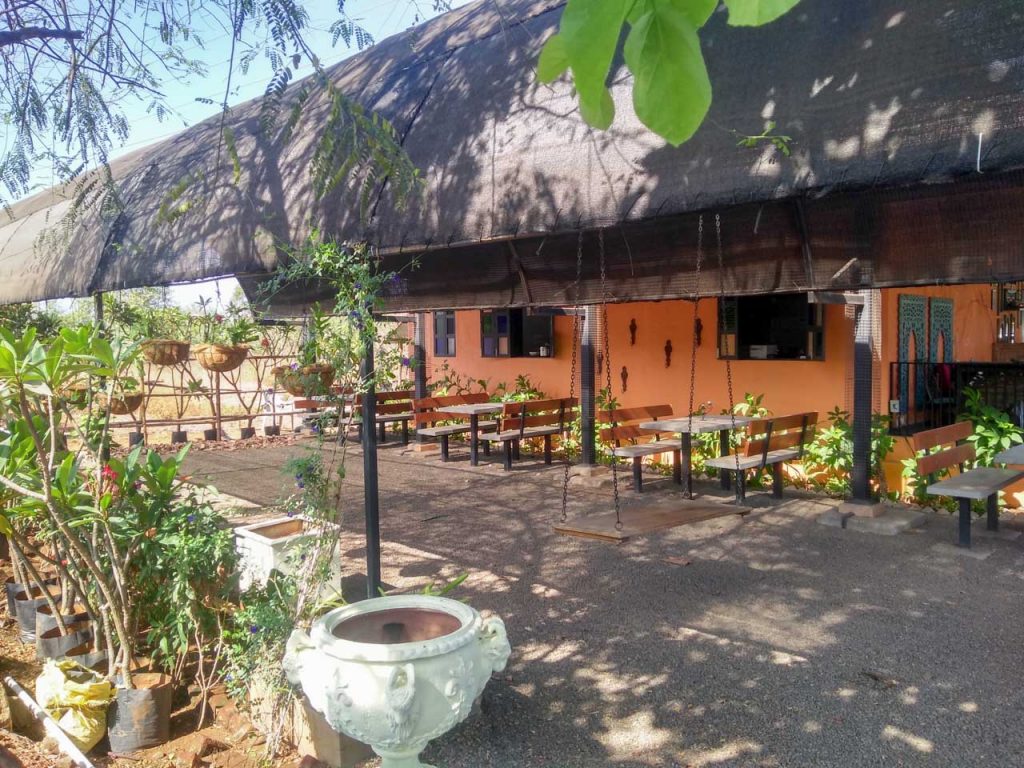 Karjat is very nearby Mumbai and Pune. So, you can really think about going there post the COVID 19 lockdown. It would be an ideal weekend getaway for your family.

What is great about this stay? This farm stay offers the best views and comfort! The sweet silences of this stay will appeal to your sensibilities. Also, it is engulfed by nature. You can hear your silence here. So, rest assured of the fact that social distancing, hygiene, and safety would be of utmost importance there.
Why should you visit it? Won't you want to breathe some fresh air? Most importantly this picturesque Farm Stay is just an hour or two away from Mumbai. And will be deeply sanitized. They also have maintained a nursery there. So, you actually get to unwind in the lap of nature as well as luxury. Moreover, it is one of the first Farm to Table concept Farm Stay near Mumbai. Therefore, head there soon in the name of slow travel.


Yuyiii's Travel Expert Rating for this Stay: 4.5/5
Check the detailed review, photos, and videos for this stay: Know More!


The Eco Farm Stay in Wai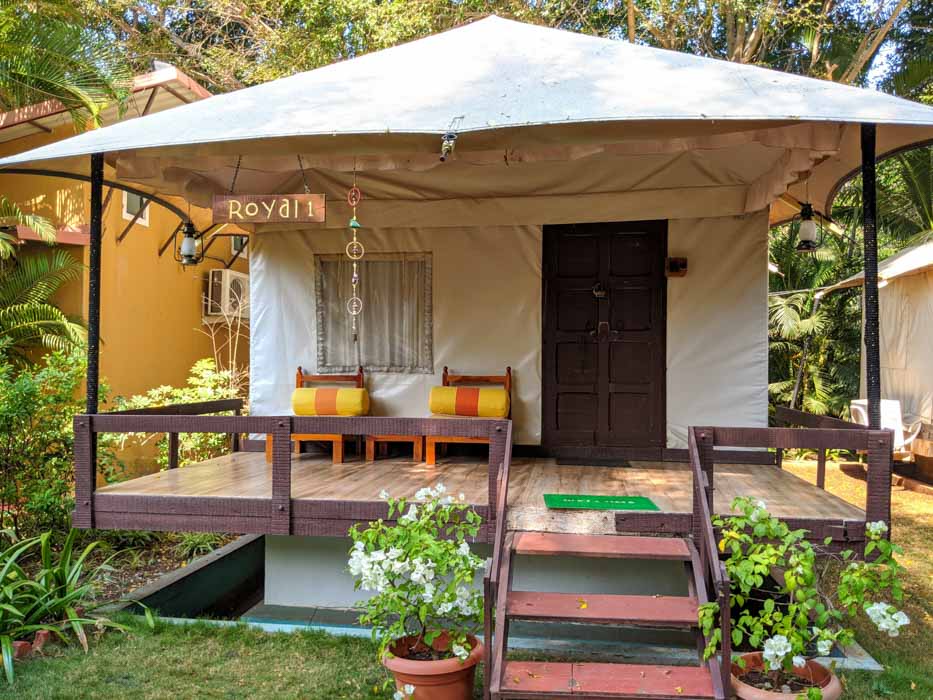 This stay in the dreamy town of Wai will remind you that the simple joys of life cost you nothing! So, go on a family weekend getaway there to enjoy a delish farm to table Maharashtrian meal. Most importantly, connect with Mother Nature. Additionally, the golden wheat farms, gooseberry and strawberry field there will grow on your heart. And you would live a piece of your soul at this place — it is that rejuvenating, we say!

What is great about this stay? Most importantly, their dreamy tents are outsourced from Rajasthan. Also, they are one of the very few in Maharashtra and are comfort personified. Furthermore, you get to stay in lush green surroundings in the sleepy village of Wai and indulge in your peace.
Why should you visit it? Honestly, to enjoy farm-fresh food there. Moreover, they grow local grains and vegetables like cabbage, brinjals, etc and also exotic fruits like gooseberry, strawberry in their farms. Most importantly, your kids, the family would have a great time here because of the same!
Yuyiii's Travel Expert Rating for this Stay: 4.5/5
Check the detailed review, photos, and videos for this stay: Know More!



Secluded Stay at Ratnagiri

Architecture wise, the essence of this homestay is pristinely local and cherished. Quintessentially, Medha, an architect, owner of this rural stay has respected that tradition. Additionally, you would find the cottages of this homestay made up of the same stones. Also, the walls of the cottages subtly show the shine of red laterite stones.

Does it all seem very Spartan? Fret not! You are served simple yet decadent, piping hot Konkanstha Brahmin food. Red rice, dal, modak — all of that is cooked in a homely way from fresh organic produce just for you at this homestay in Ratnagiri, 250 kilometers from Pune! Ain't that a reason to keep going back to that place?



What is great about this stay? It is not just a resort. Also, it ain't a hotel. It is managed by an architect, Medha and her mother. That's why this stay would be your home away from home. Their hospitality is very homely. Also, with comforting tents, till the hospitality of the local staff, this secluded stay rejuvenates you! But, most importantly, for us, the delish spread of authentic Maharashtrian food was the show-stealer.


Why should you visit it? Do you want to disconnect from the city? Please visit this stay then! Also, the architecture there is very indie, uplifting and so are the interiors. Moreover, your kids, better half and even friends will have a great time there in the lap of nature and homely warmth! Furthermore, there are 5 beaches around Ratnagiri. Aare Ware, the beach near this stay is truly virgin. Most importantly, the coastal road winding through the mountains to reach there is stunning. So, post the COVID19 lockdown, make plans to visit it soon.


Yuyiii's Travel Expert Rating for this Stay: 5/5


Check the detailed review, photos, and videos for this stay: Know More!