Travel has undoubtedly changed. Blame it on COVID-19 as much as you want but we all saw it coming someway or the other. Mother Nature needed this pause and it helped us all to ponder on our priorities. However, things are slowly getting back on track with the guidelines of MHA for hotels, travel. Owing to the same, many hidden gems of Yuyiii, have already started putting their SOPs in place. This would ensure that as a guest, you are welcomed at a safe, hygienic, and social distancing proof premises at all these deeply sanitized weekend getaways.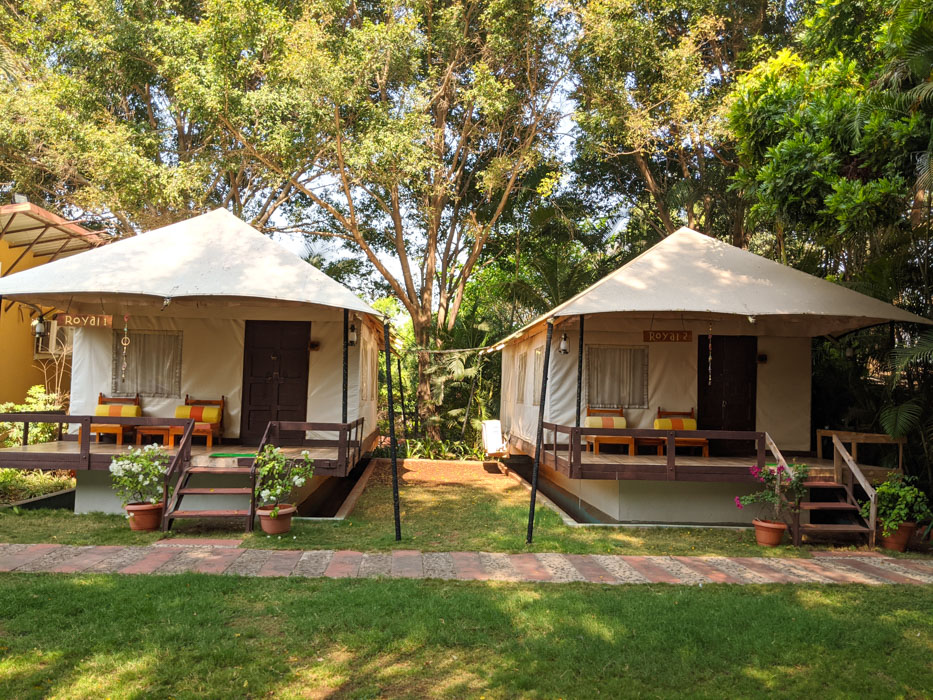 Check out our hand-picked stays, epic monsoon stays, weekend getaways near Mumbai and Pune, Safe and Sanitised Resort Near Mumbai/Pune, Resorts Near Mumbai/Pune which are equipped to follow all MHA guidelines for hotels to ensure that you have the best experience there:

Deeply Sanitized Weekend Getaways near Mumbai that are Safe to Visit After Lockdown:

Whether you wish to travel just near about Mumbai or Pune, rest assured to find some of the most luxurious deeply sanitized weekend getaways near your home. From farm stays, rural getaways to boutique hotels, we have handpicked a plethora of weekend getaway destinations for you! Do check them and we hope you have a great time at the one that meets your sensibilities:

Beach Family Resort at Kihim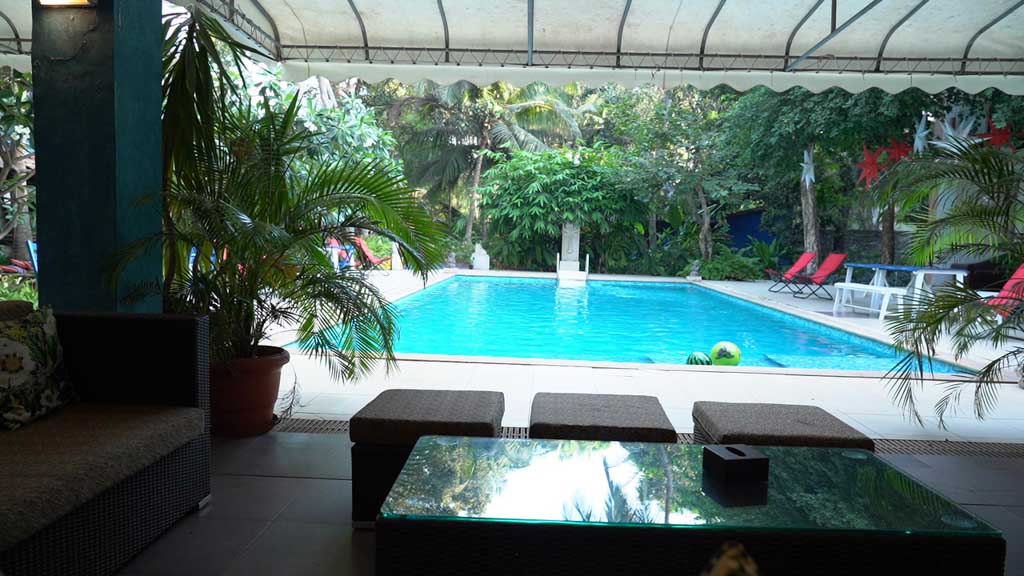 Want to relax at the beach without being constantly worried about the crowd? This secluded family resort at Kihim would be an ideal choice for you then! Make your way to this rejuvenating beach stay and one of the coziest family resorts near Mumbai then! With the best of indoor and outdoor leisure line-up, you could peacefully unwind with your clan here. Don't blame us if you end up extending your stay here, alright? They have spacious rooms that are spread out well. Also, the staff there is trained well to ensure that you never experience any discomfort.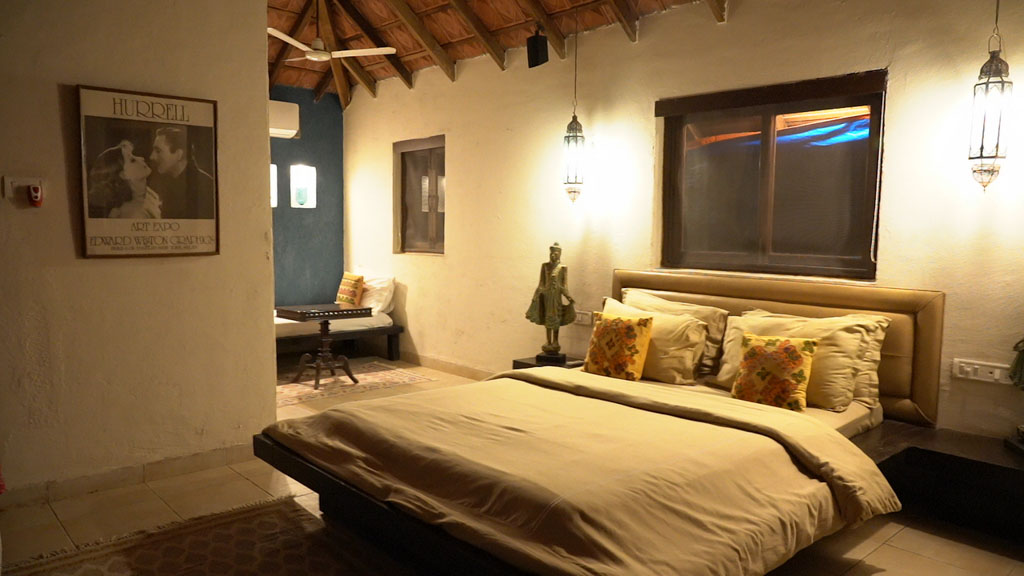 What is great about this stay? It is located at a stone's throw distance from the Kihim beach. With a swimming pool, in-house restaurant, and luxurious rooms, it is great for family reunions, get-togethers. Moreover, they have a deep eye for hygiene and sanitization there. So, you would be able to spend great downtime with your family without any worries there.


Why should visit it? If you are bored of Alibaug and even if not, this Kihim stay offers a different beach experience and perfect space to keep your guard down. Visit it to rejuvenate by the sea and feel recharged after a demanding lockdown.


Yuyiii's Travel Expert Rating for this Stay: 4.5/5

Check the detailed review, photos, and videos for this stay: Know More!


Scenic Treehouse Resort at Shendi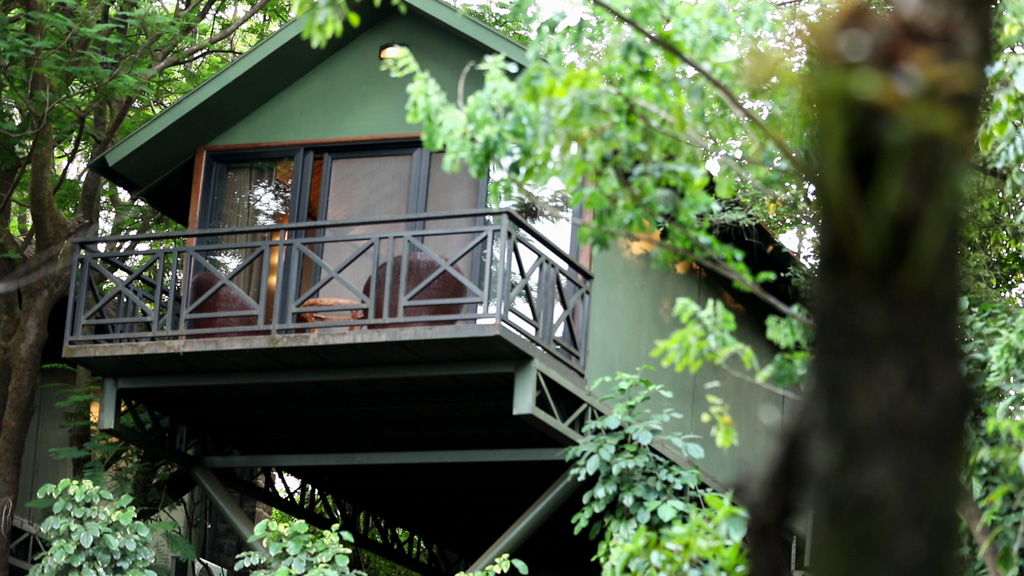 Always wanted to experience treehouse? While there are a few awesome ones are in Himanchal or Kerala. But, treehouses in Maharashtra or around Mumbai are a rarity and this stay is one of them! Surrounded by picturesque trees wherever you see, the newly made cottages at this pacifying resort are one of its kind. Minimalistic yet uber comfortable, your stay here would connect you with your true self. This sanitized weekend getaway is spread out with individual cottages and treehouses. Therefore, your stay there would be absolutely social distancing proof and away from the hustle-bustle of the Maximum City.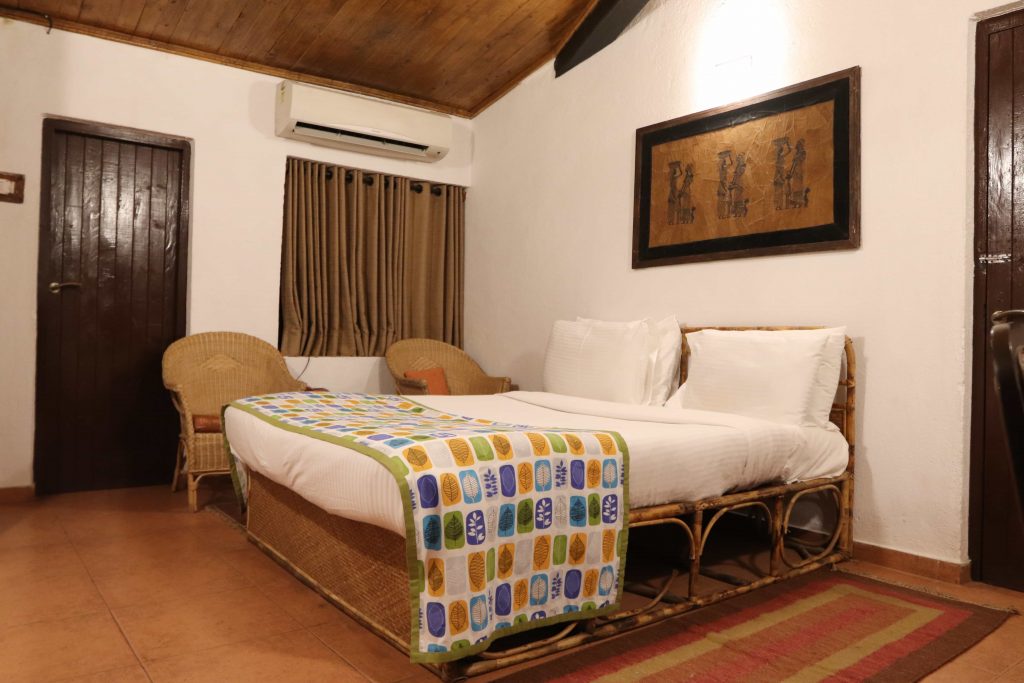 What is great about this stay? The treehouses there will make you relive your childhood. The expanse and spaciousness of this stay open up your soul. Go there to truly unwind. Moreover, it is surrounded by greenery. Won't that take all your stress away? Timely sanitization is done there along with deep cleaning and maintenance.


Why should visit it? Because it is an ideal weekend getaway near Mumbai and Pune. They employ local staff there to create a responsible eco-system for tourism and guests. That's why you would be in safe premises without worrying about crowds or bad maintenance.


Yuyiii's Travel Expert Rating for this Stay: 4.5/5

Check the detailed review, photos, and videos for this stay: Know More!


Boutique Hill Resort at Panchgani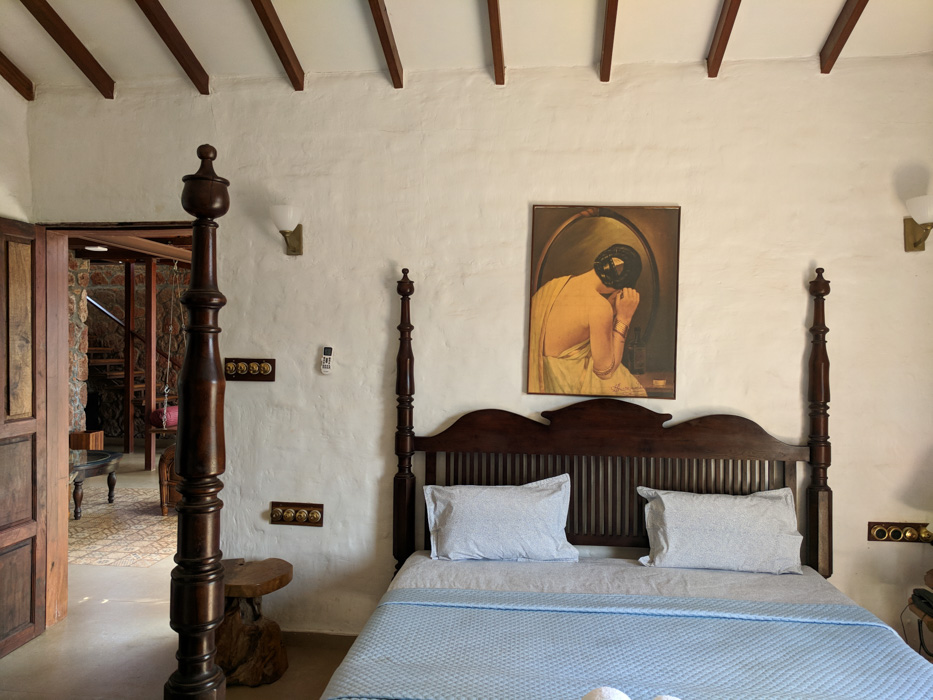 Imagine living in a glass-walled cottage with a breathtaking view of the valley, hills and the sublime nature! Sounds like a dream? Wait till you head to this Boutique Hill Resort in Panchgani. The indie and luxurious architecture of this stay grows on you like never before. If you are looking for that perfect surprise for your loved ones, take them here and let them revel in joy and gratitude! It is located away from the commercial and crowded areas of Panchgani. Hence, you would be safe. Furthermore, the accommodation there is spaced well in terms of cottages and tents. And is engulfed by greenery, mountains, valleys - just the detox you need after the lockdown, right?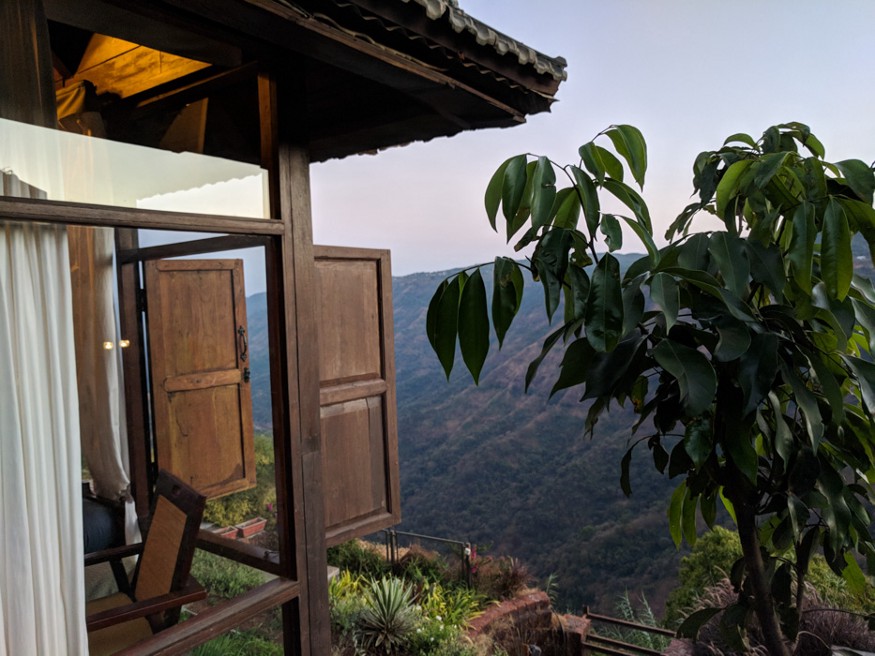 What is great about this stay? The interior and architecture of this stay are very tasteful. A connoisseur like you would love the curtains they have got from Lucknow, furniture from Bali. Even their toothbrush and toiletries are biodegradable and made from wheat rusk. The architecture makes use of the local materials like red stone and wood and it soothes your inner artist.


Why should you visit it? You get a chance to live by the edge of the valley. The walls of the cottages are made up of glass and offer a mesmerizing view of the valley and the hills. Ideal for a romantic getaway, solo indulgence, or a family get together. Also, with spread-out cottages, tents, it would make for a perfect refresher after a long spiritual summer of COVID-19 in 2020.

Yuyiii's Travel Expert Rating for this Stay: 5/5

Check the detailed review, photos, and videos for this stay: Know More!


Luxury Hill Getaway at Panchgani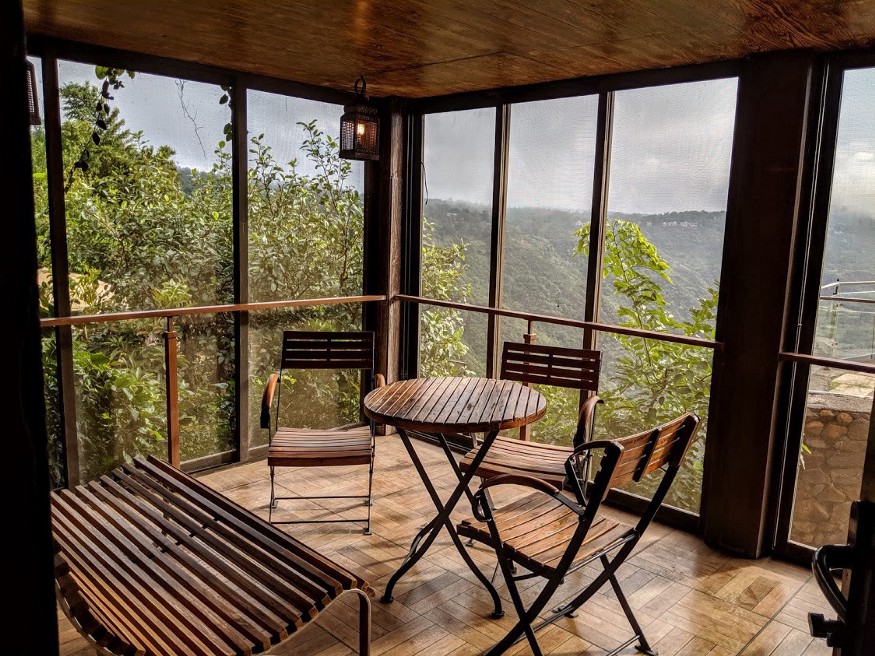 Hidden as a slice of paradise in the peaceful Panchgani, this stay is all feels and them some more. Great for couples, families and even kids, you could truly unwind with the wilderness and larger than life than Sahyadri ranges here. You could relax in their comfy swiss cottages and soak the splendid views over decadent meals. This one of the most luxurious sanitized weekend getaways near Mumbai that is often visited by celebrities for shoots. Therefore, their hygiene and safety SOPs are unmatchable.


What is great about this stay? The sweeping valley views, spacious balconies, grand architecture of this stay, makes the visit with your parents, family and friends worth it!

Why should you visit it? You can do star gazing there from the glass building there and also experience the beauty of flora, fauna. It is also visited by many Indian cinema actors, you might just get to meet them as well! Also, the valley views there are pristine and one of its kind. So make sure to head to this sanitized weekend getaway near Mumbai.

Yuyiii's Travel Expert Rating for this Stay: 4.5/5

Check the detailed review, photos, and videos for this Safe and Sanitized Resort Near Mumbai/Pune: Know More!


The Eco Farm Stay at Wai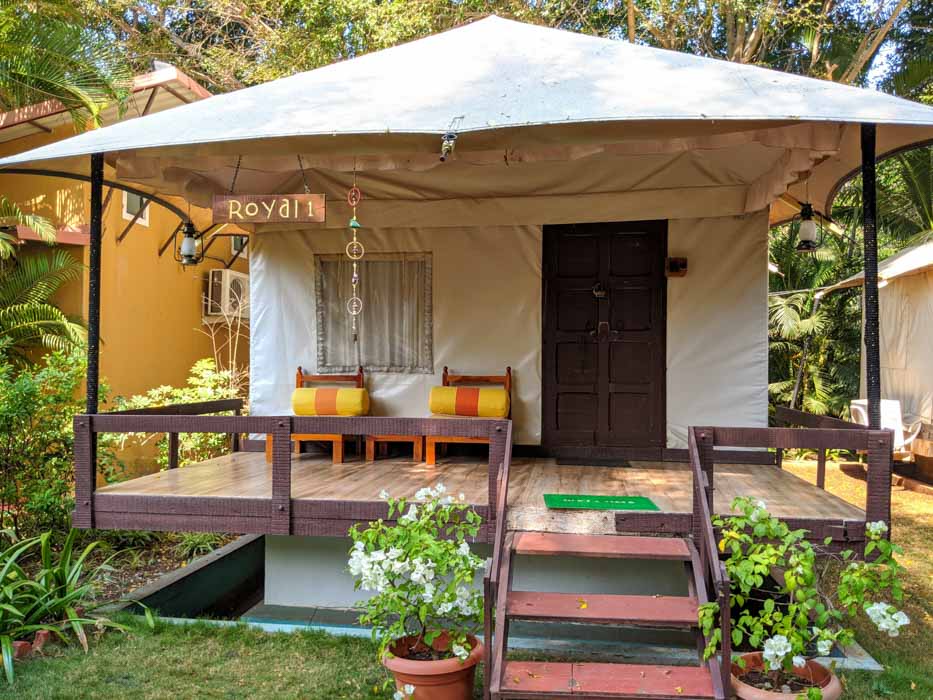 This stay in the dreamy town of Wai will remind you that the simple joys of life cost you nothing! Go on a family weekend getaway there to enjoy a delish farm to table Maharashtrian meal and connect with Mother Nature. The golden wheat farms, gooseberry and strawberry field there will grow on your heart and you would live a piece of your soul at this place — it is that rejuvenating, we say! They have three room types there and all of them are at a considerable distance from each other. The movement flow would optimum at this stay as it is spread out and is also surrounded by many farms and in-house garden. Additionally, all the rooms, amenities are deeply sanitized there from time to time, the owners ensure the same by being there in person.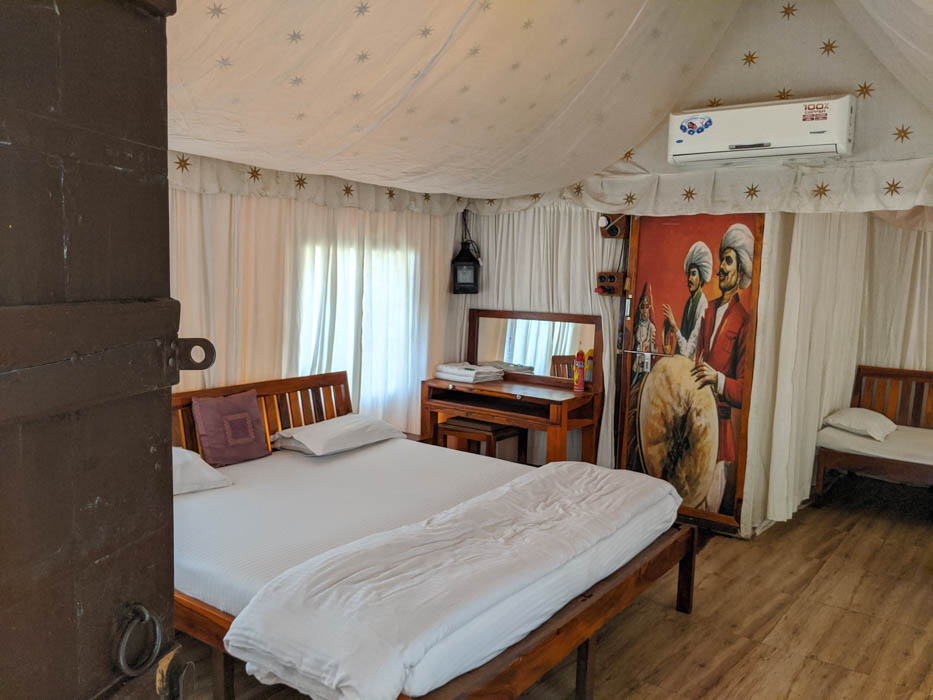 What is great about this stay? Their dreamy tents that are outsourced from Rajasthan and one of the very few in Maharashtra and are comfort personified. You get to stay in lush green surroundings in the sleepy village of Wai and indulge in your peace.

Why should you visit it? To enjoy farm-fresh food there. They grow local grains and vegetables like cabbage, brinjals, etc and also exotic fruits like gooseberry, strawberry in their farms. Your kids, the family would have a great time here because of the same! Also, the food there is made as it is made at home. Right from kitchen till dining space, all of it is cleaned and sanitized to give you the best of experience.

Yuyiii's Travel Expert Rating for this Stay: 4.5/5

Check the detailed review, photos, and videos for this stay: Know More!

Boutique Farm Stay in Karjat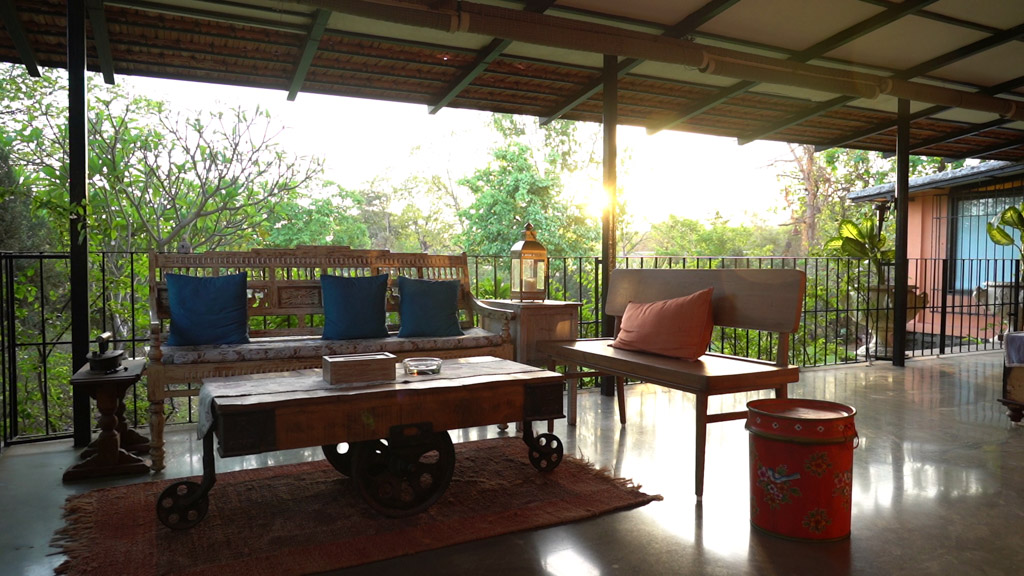 Bonfire, mocktail by the pool and the choicest of flora around — that's just a tip of an iceberg of this resort near Mumbai for weekend. You would disconnect with all your worries here. Additionally, palatable meals and outdoor activities would completely refresh you there at Karjat!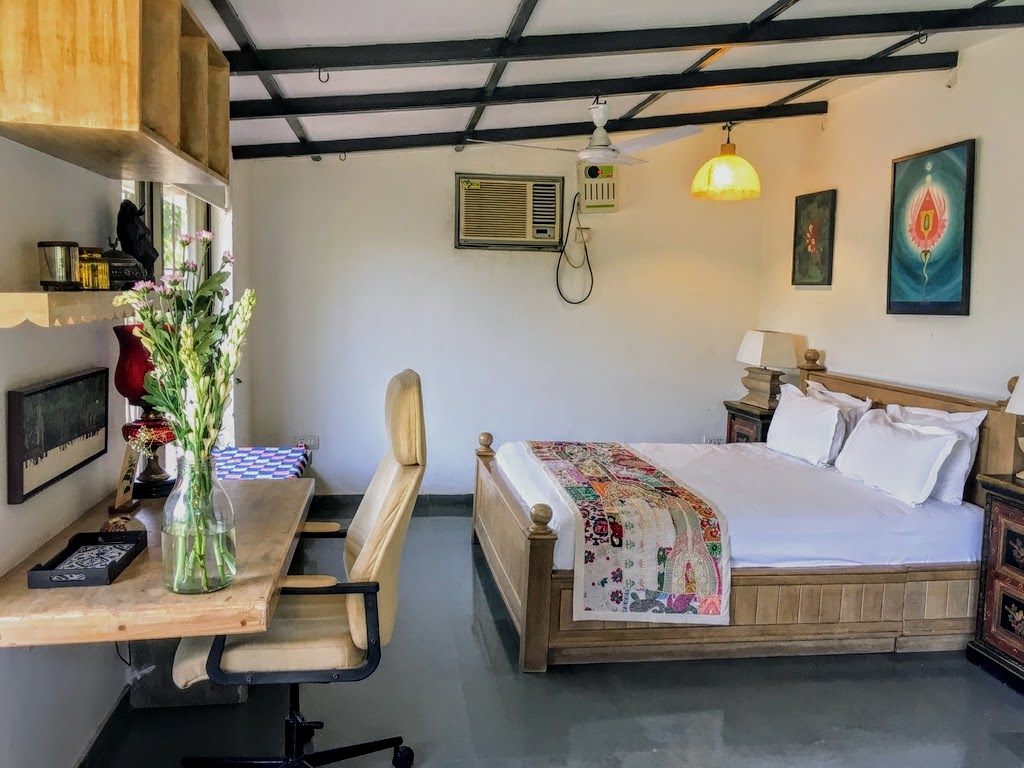 What is great about this stay? Post the COVID19 lockdown and beyond that as well, this farm stay would be an ideal place to visit with your family. Located in the lap of nature, it offers comfort as well as the views that you would have never seen before! You could be an artist, an MNC professional. Or just someone who finds sweetness in silences - this stay will appeal to your sensibilities. It is run by the family of Mr. Ramanand Sagar who created the Ramayana serial and that's why the aesthetics of this stay are simply out of the world.


Why should you visit it? I feel the lockdown itself is the biggest reason. Won't you want to breathe some fresh air? This picturesque Farm Stay is just an hour or two away from Mumbai and will be deeply sanitized. They also have maintained a nursery there. So, you actually get to unwind in the lap of nature as well as luxury. Moreover, it is one of the first Farm to Table concept Farm Stay near Mumbai. Ain't those all attractive reasons enough? So, head there soon!


Yuyiii's Travel Expert Rating for this Stay: 4.5/5

Check the detailed review, photos, and videos for this stay: Know More!

The Countryside Stay at Panchgani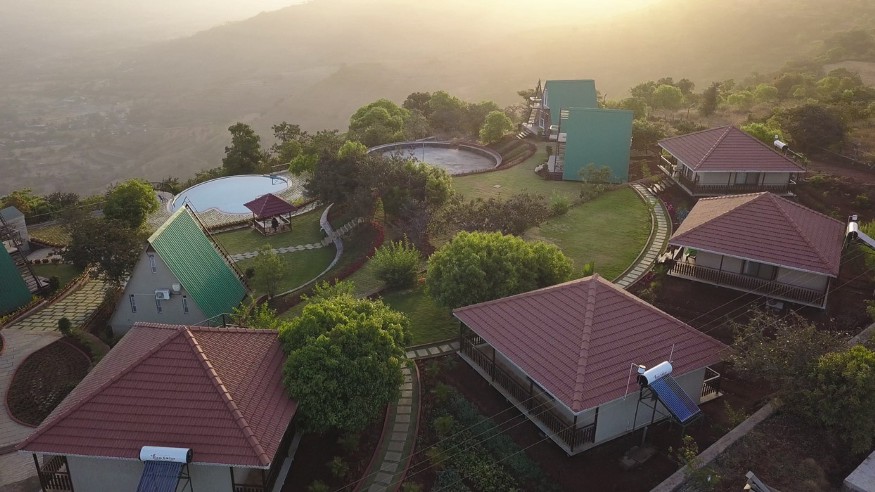 Almost like a slice of peace in the middle of a valley, this countryside stay soothes your heart. Each room there lets you enjoy the views of the mountains, valleys by the pool. Like that ain't enough, they also grow veggies like broccoli, beetroot, carrots, cabbage, brinjals, tomatoes and more there to serve you nothing but the best. Go there with your kids or for those special occasions and experience life like never before!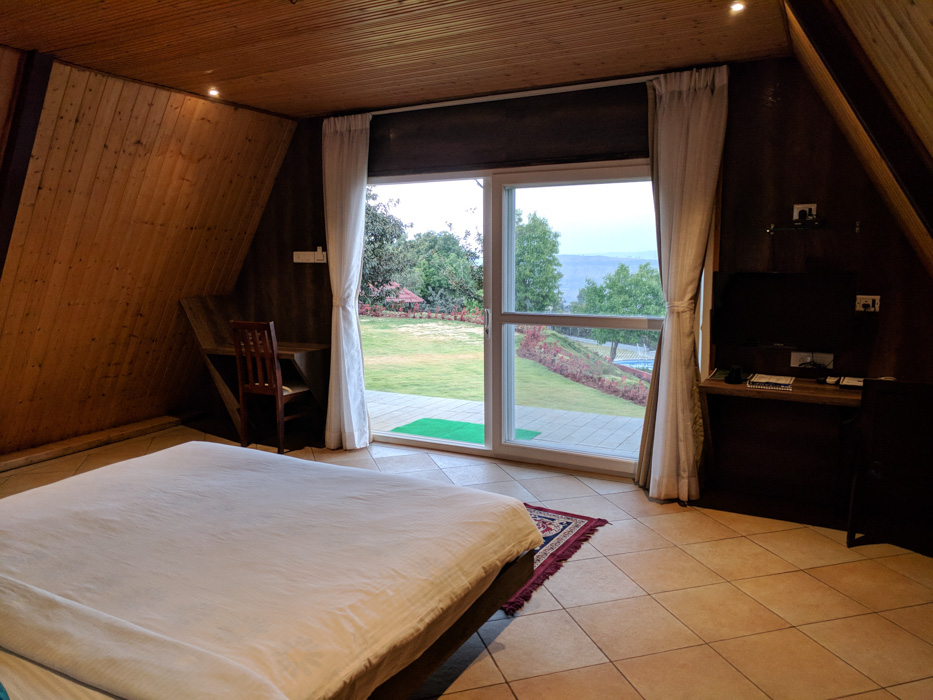 What is great about this stay? It is located at one of the most soothing slopes of Panchgani. Every room there offers never seen and experienced views of majestic Maharashtra. The soothing architecture and organic veggies served fresh, make your stay one of its kind. From the upper deck, cottages, they have varied room types that ensure optimum social distancing. Also, the staff there adheres to the SOPs and guidelines of MHA to the T. So, you would get to relax like never before at this safe, deeply sanitized weekend getaway.


Why should visit it? To experience the true beauty of Panchgani of the 1980s and 1990s. Relax with your family and relish meals that are infused with the love of Nature.

Yuyiii's Travel Expert Rating for this Stay: 4.5/5

Check the detailed review, photos, and videos for this stay: Know More!