India is a diverse land of cultures, history, and jaw-dropping landscapes. With 28 states and 8 union territories, every corner of the country has something unique and mind-boggling for the bespoke traveler. Be it the postcard-esque mountains of Spiti valley, the pristine beaches of Goa, or the spiritual experiences in Varanasi, India's chaotic and colorful streets indeed take a lifetime to be explored! So, if you're planning your next adventure in India, let us help you! Add these top places to visit in India and discover the country's riches!
1. Delhi - tour the capital city of India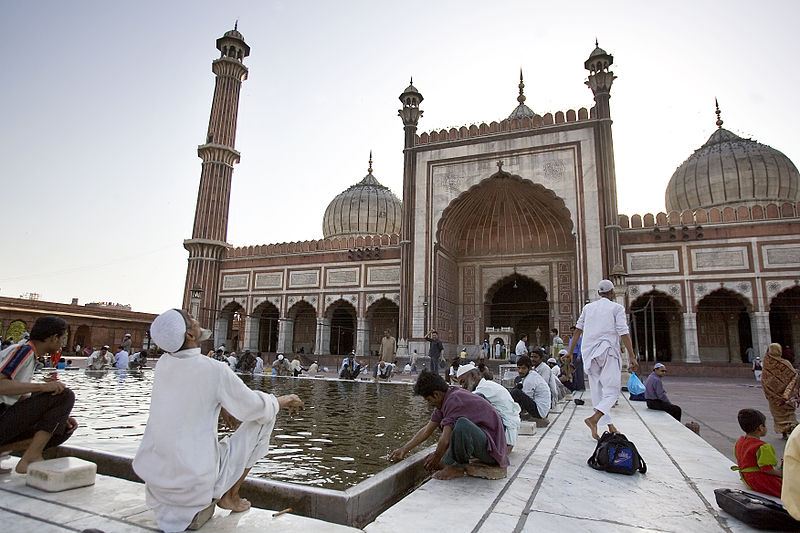 Let's start at the capital, shall we? Delhi is a city of heritage and many cultures apart from being an important part of the Independence history of India. From the best shopping experiences to the best street food tours in India, Delhi, although just a tiny territory, is a whole experience in itself.
Places to visit and things to do in Delhi
Take a look at the famous minaret built by Qutb-ud-din Aibak, the Qutub Minar
Pay homage at the India Gate which was built in memory of 70,000 British Indian soldiers martyred during World War 1.
Visit the Red Fort which dates back to the 17th century.
Climb to the top of the southern minaret of Jama Masjid for an epic view of Old Delhi.
Marvel at the Mughal architecture of the Humayun's Tomb
For a gourmet experience like never before, make your way through the narrow Paranthe Wali Gali in Chandni Chowk.
Shop till you drop at Sarojini Nagar for the ultimate wardrobe collection.
2. Agra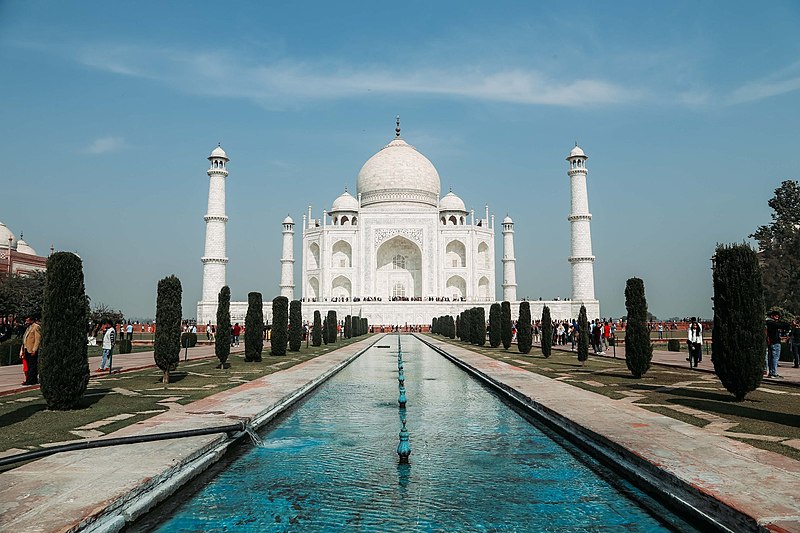 If there is one landmark that every single travel guidebook on India had without fail, it is of course the Taj Mahal. Being one of the seven wonders of the world, it calls in millions of tourists every year to Agra. But apart from housing India's most-after attraction, Agra is also the home to several other Mughal architectural grandeur which makes it one of the top places to visit in India.
Places to visit and things to do in Agra
Soak in the glory of the majestic Taj Mahal (pro: visit during sunrise for an experience like never before).
Marvel at the capital city of Mughal Emperor Akbar back in the day: Fatehpur Sikri.
Shop till you drop at the wholesale market of Kinnari Bazaar.
Watch a mesmerizing sunrise or set with a Yamuna River Boat Ride.
Visit the UNESCO World Heritage Site of Agra Fort and watch the light and sound show.
3. Varanasi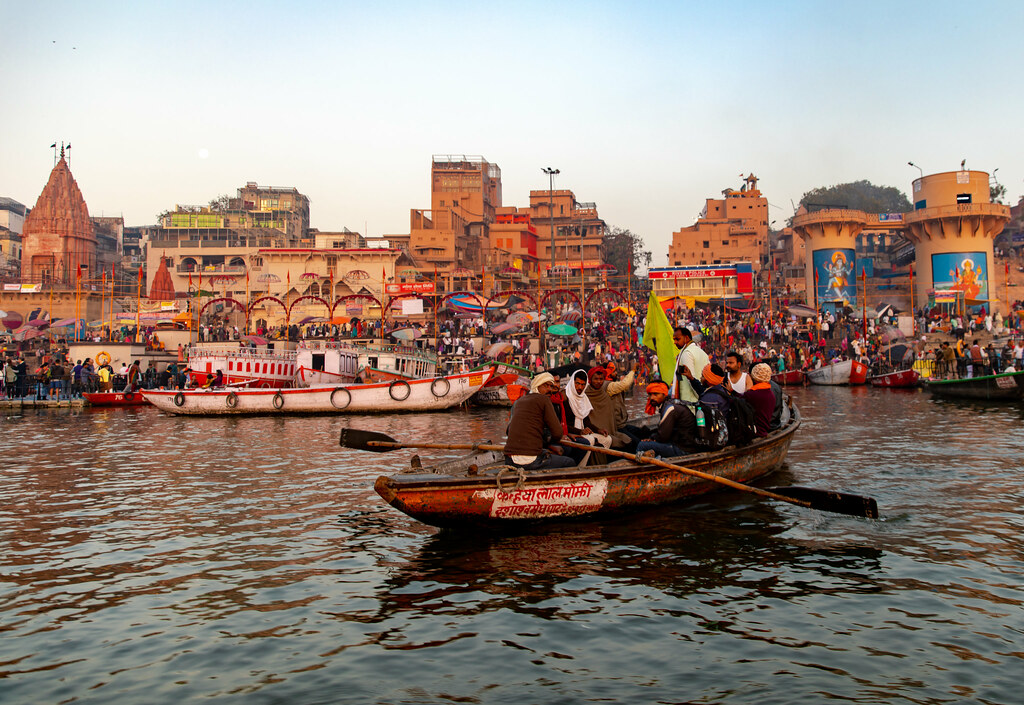 Located on the banks of the holy Ganges, Varanasi is the spiritual capital of India and honestly, when it comes to tourism, the city needs no introduction. So, if you're looking for a culturally immersive experience, you've got to visit Varanasi in India. Not to forget, the city is also a haven for photographers across the world!
Bucketlist things in Varanasi
Take a morning boat ride in the Ganges and feed the birds.
Witness the grand Evening Ganga Aarti at Dasaswamedh Ghat.
Take a holy dip in the Ganges water like hundreds of other devotees.
Pay a day trip to Sarnath, the centre of Buddhism.
Stroll along the Ghats and meet the Sadhus, among a variety of other people.
Savour the local street food, Lassi and then have the Banarasi Paan afterwards.
Shop from the local markets and carry home Varanasi silk sarees.
4. Rajasthan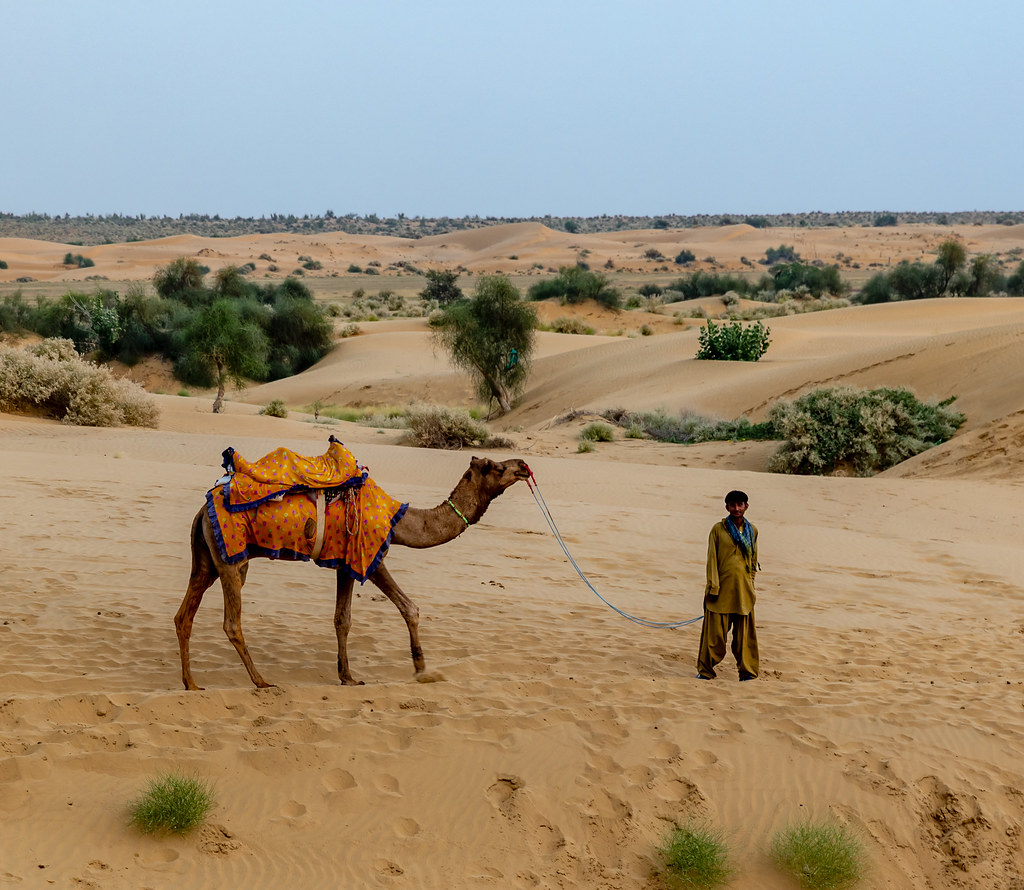 Rajasthan or 'Land of the Kings' offers a royal experience to all travelers with its glittering palaces, historic forts, stately Havelis (mansions), and numerous colorful festivals. Do you know Rajasthan even hosts a Camel Festival and Literature Festival? Sounds fascinating right?
Amazing places to visit in Rajasthan
Take a camel safari and camp at night in the Thar Desert in Jaisalmer.
Visit some of the innumerable forts in Rajasthan like Jaisalmer Fort, Amer Fort, Mehrangarh Fort, etc.
To best of royal hospitality and Rajasthani cuisine at Chakhi Dhani.
Visit the Chand Baori and other stepwells in Rajasthan.
Go on a trekking trip to Mount Abu, a famous pilgrimage site in Rajasthan.
Watch the folk dance performance of Kalbeliya tribe.
Take pictures around the Blue City of Jodhpur which exactly like Chefchaouen in Morocco.
Also check out these safe and sanitized stays in Rajasthan.
5. Madhya Pradesh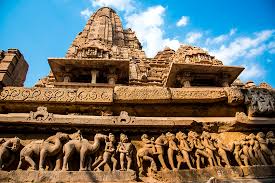 At the heart of India lies its central-most state of Madhya Pradesh where you can delve deeper into the rich culture of this country. Plus, much of its land is forested, so, wildlife is bountiful in Madhya Pradesh. Up for an exciting vacation in the wild in India, eh? Then, head towards Madhya Pradesh.
Top things to do when in Madhya Pradesh
Taka a wildlife safari and see if you are lucky to spot the tiger.
Revel in the architectural marvel of the world famous Khajuraho temples.
Watch the gushing waters of Narmada river on a cable ride over Dhuandhar Falls.
Take a boat ride in the scenic marble rocks landscape of Bhedaghat.
Go on a street food spree at Sarafa Bazaar in Indore.
Let history unravel in front of your eyes at Gwalior Fort.
Visit the historical Sanchi Stupa in Madhya Pradesh.
Take a heritage tour of Orcha and then go for river rafting.
6. Kolkata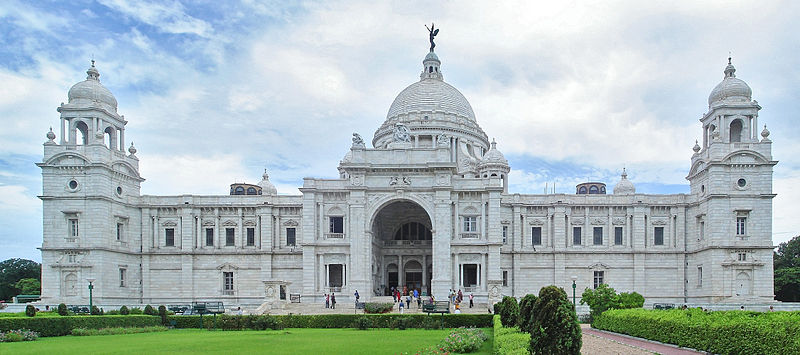 Whenever you hear Kolkata, what comes to your mind first? Is it "the city of Joy"? Is it the city's eye-catching yellow taxis? Or maybe, it is some of the per-Independence zamindarbaris or Victorian-style architecture? Or is it the street food, Biriyani with "aloo", and roshogolla? No matter what you have in mind, be prepared to find all of it and so much more in Kolkata!
Top things to do former British Capital of India - Kolkata
Visit the historical Victoria Memorial, Kolkata's top attraction.
Seek blessings at the temples of Kalighat and Dakshineshwar.
Visit the ever-so-calming Princep Ghat and take a boat ride on the Ganges under the Vidyasagar Setu.
Hop on the oldest tram system of Asia.
Go on a shopping spree in New Market and Gariahat.
Get intrigued by the collection of artefacts at the largest and oldest museum of India in Kolkata - the Indian Museum.
Relish your tastebuds with authentic Bengali cuisine and the must-have Kolkata's "roshogolla".
7. Gujarat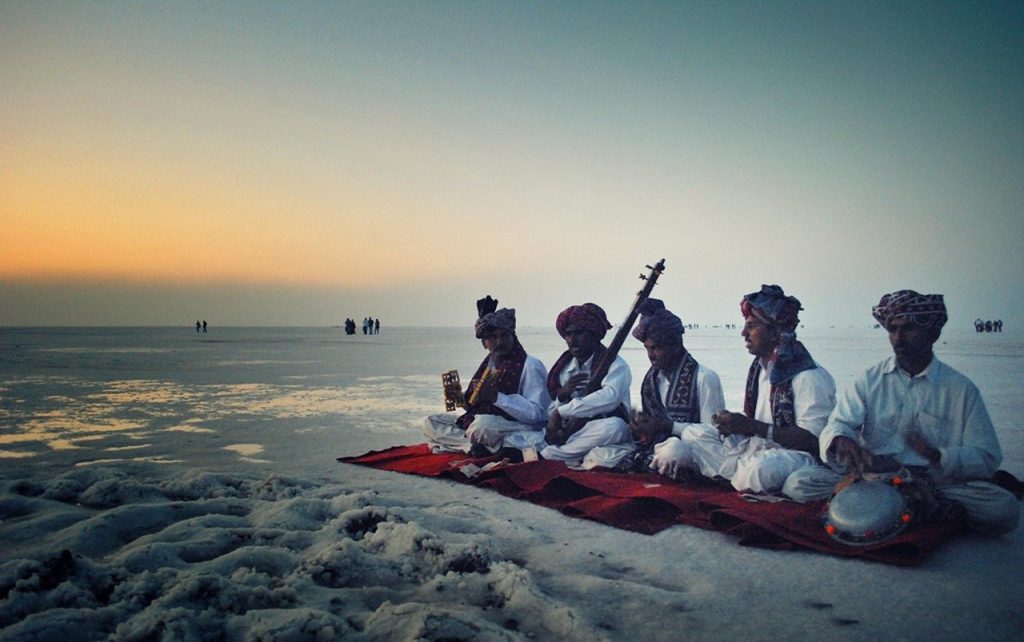 In the western part of India lies the coastal state of Gujarat where glorious heritage awaits to be explored by travelers. So, be it the natural wonders like the Rann of Kutch or the various significant places of India's Independence history under Mahatma Gandhi, get ready to explore Gujarat this 2021!
Best places to visit in Gujarat, India
Gape at the vastness of the salt marshland in Rann of Kutch.
Visit Sabarmati Ashram, the residence of Mahatma Gandhi.
Spot the Asiatic Lion, surviving only in India here in Gujarat in Gir National Park.
Photograph the beautiful pink flamingos in Kutch.
Visit the untouched pristine beach village of Dandi known for its historical significance during India's Independence.
Attend the world-famous Kite Festival in Gujarat.
Offer prayers at the Dwarkadish temple in the epic town of Dwarka.
8. Puri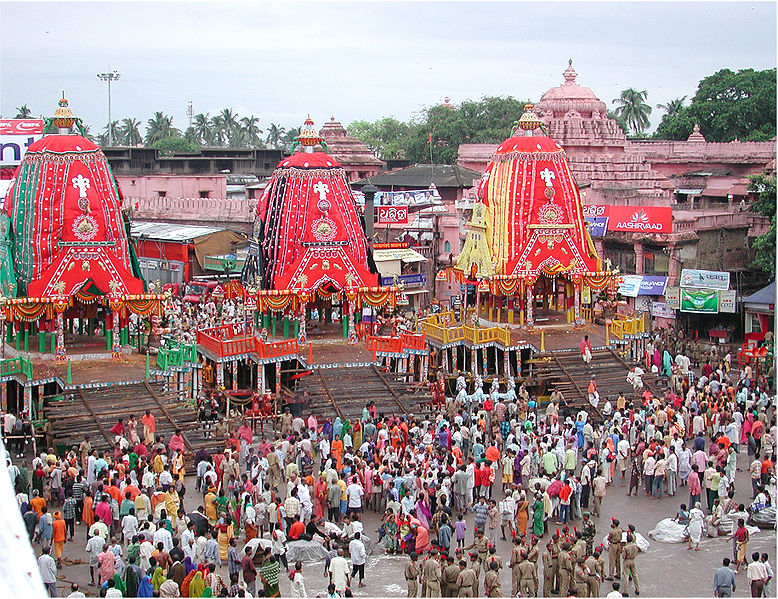 Of all the top tourist places to visit in India, you probably did not think about finding a place in Orissa. But let me tell you why Puri should be on your India travel bucketlist for 2021!
Best things to do in Puri
A trip to Puri is incomplete without visiting the Jagannath Temple and having the Mahaprasad from Anand Bazaar.
If you are a birder, take a trip to India's largest internal saltwater pond Chilika Lake.
For your 'beach vacation', head to the famous Puri beach.
Get awed by the marvelous Konark Sun Temple.
Witness the unique patachitra art of Raghurajpur village.
9. Pondicherry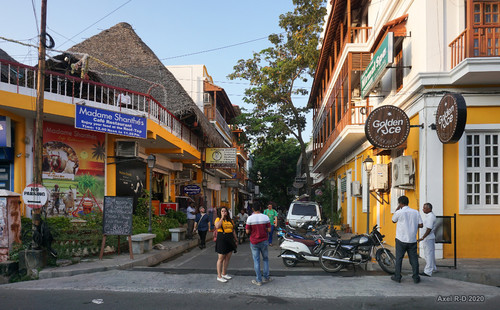 A taste of France in India? Yes! Pondicherry in South India is also known as the "French capital of India" and the colorful corners of this French colony are as vibrant as they could get. As one of the must-visit places in India,
Top places to visit in Pondicherry, India
Go on a cycling tour of the vibrant French colony in Pondicherry and go café hopping.
Experience marine life with scuba diving in Pondicherry.
Walk along Promenade Beach, watch a sunrise from the Rock Beach, or head to Paradise Beach and Karaikal Beach for some water sports.
Soak in the spirituality at Sri Aurobindo Aashram.
Try out the local cuisine which has influences of French, European, and South Indian dishes.
Experience life at the experimental town of Auroville.
Pay tribute to the brave souls at Pondicherry's War Memorial.
10. Goa - top place in India for beach life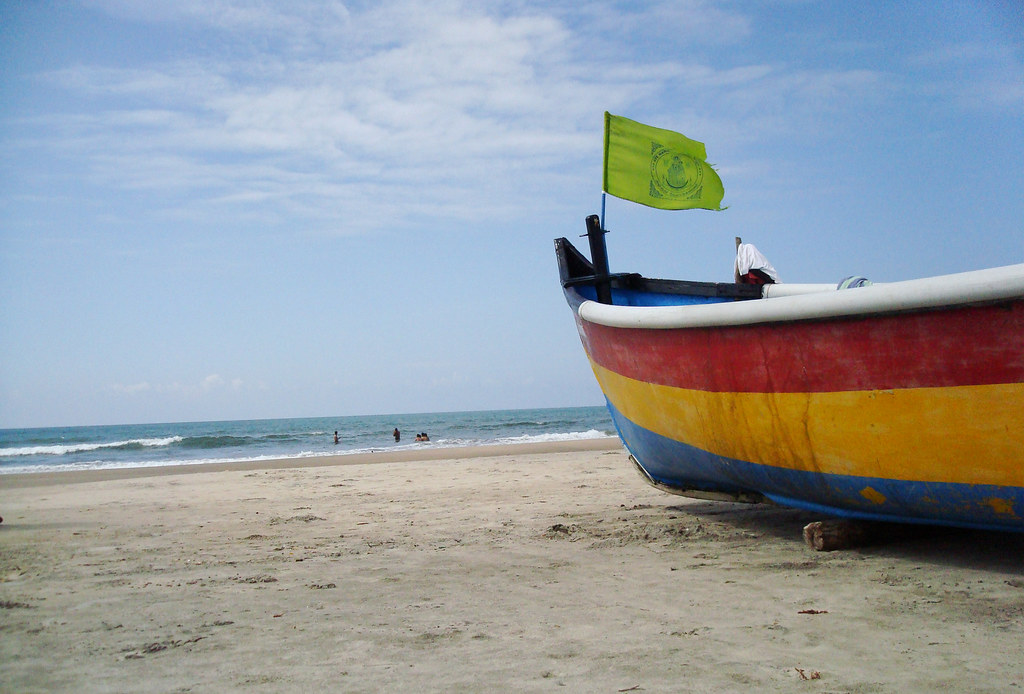 The ultimate party and beach destination in India - Goa vacation is every Indian's dream. With popular as well as hidden beaches, lipsmacking seafood, rave parties, flea markets, delightful cafes, stunning waterfall treks, ancient churches, and Portugese architecture, it is easy to see why the vibe is irresistible. When in Goa, here's a list of top things to do in Goa.
Top Places to Visit in Goa, India
Party lovers head to beaches like Anjuna and Arambol in North Goa but if you'd rather enjoy a peaceful sundowner head to Colva Beach, Butterfly Beach Beach, or others in South Goa.
Trek to the Dudhsagar Falls.
Visit the UNESCO Heritage site of Basilica at Bom Jesus and get intrigued by the encased mummy of St. Francis Xavier.
Take a step back in time at one of the several gigantic forts of Goa like Cabo de Rama fort, Fort Aguada, etc.
Visit some of the many beautiful churches and temples in Goa.
Lose yourself in the beats at a rave party or if you are here around year-end, do not miss Sunburn Goa, the largest EDM festival in Asia.
Visit the colorful Latin Quarters in Panjim - Fontainhas.
11. Kerala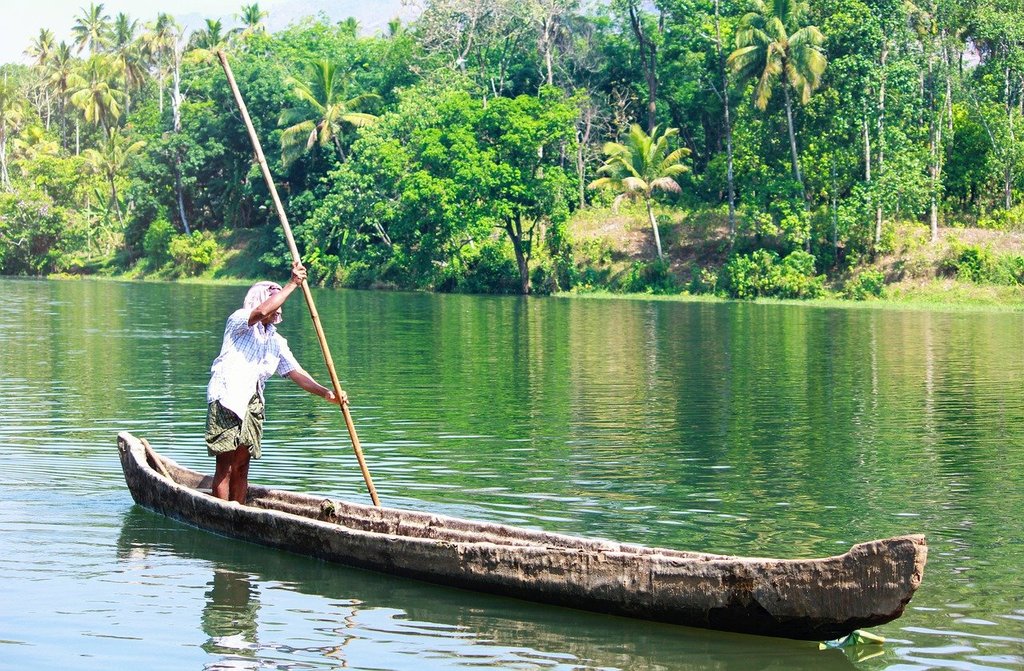 Kerala is God's own country and it offers so much to every visitor. Be it the hills of Munnar, the Backwaters or Allepey, the surfing beach of Varkala, or the culturally rich Onam festival Kerala is a whole package altogether. If you are planning your itinerary, add these must-do things in Kerala.
Best places to visit in Kerala, India
Delve into the multi-course authentic Kerala cuisine Onasadhya meal.
Watch a traditional dance performance of Kathakali.
Stay in a boathouse in the backwaters of Alleppey and watch the snake boat races.
Trek in Munnar to find the best sunrise locations and then explore its tea gardens.
Discover the rich flora and fauna in Periyar Wildlife Sanctuary.
Visit the coffee and spice plantations of Wayanad for a sensory tingling experience.
Go surfing on Varkala beach or just chill at sunset on Kovalam beach.
12. Andaman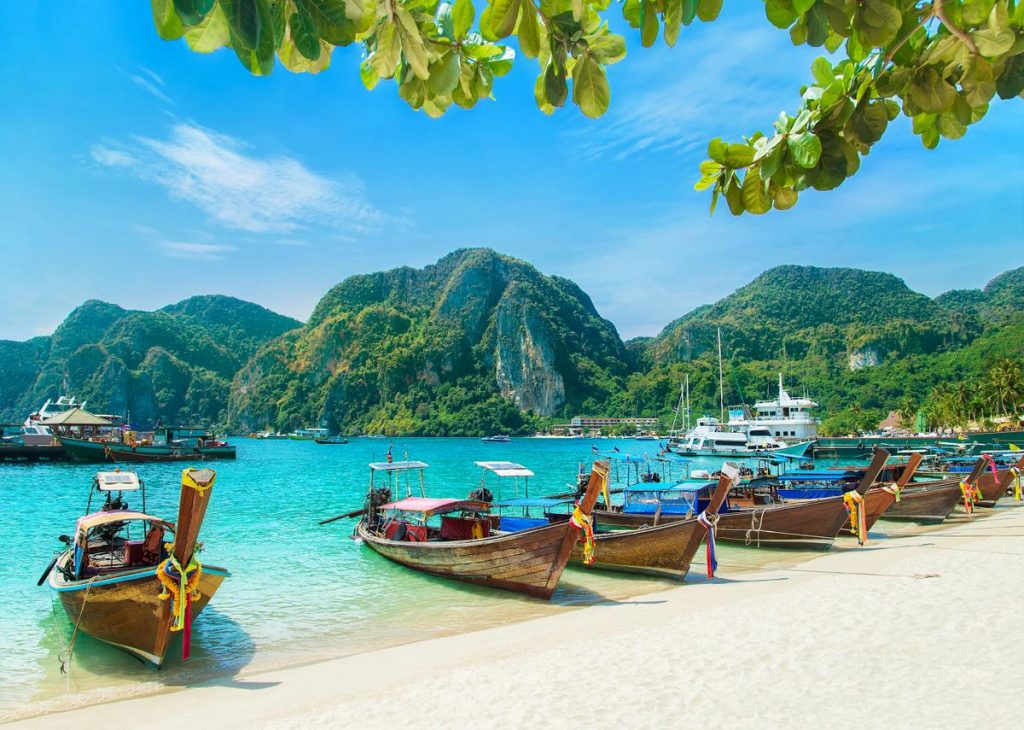 No, the above photo isn't from Thailand or Maldives. In fact, it is from Indian's own Andaman and the Nicobar Islands. Known for its pristine white sand beaches and rich marine life, this archipelago in the Bay of Bengal is one of the top places to visit in India.
Best things to do in Andaman, India
Go snorkelling and scuba diving to experience marine life up close and personal.
Watch sunset at one of the best beaches in the world: the Radhanagar Beach.
Go kayaking in the mangroves of Mayabunder.
Take a ride in the dolphin glass bottom boat in Andaman to witness the beautiful fauna of the ocean underneath.
Reconnect with the country's history by taking a tour of the Cellular Jail.
India has its own active volcano too and you can visit it here in Andaman - the Barren Island.
Go island hopping ( take the Makruzz Cruise) and island trekking in Havelock, Neil Island, and others.
13. Meghalaya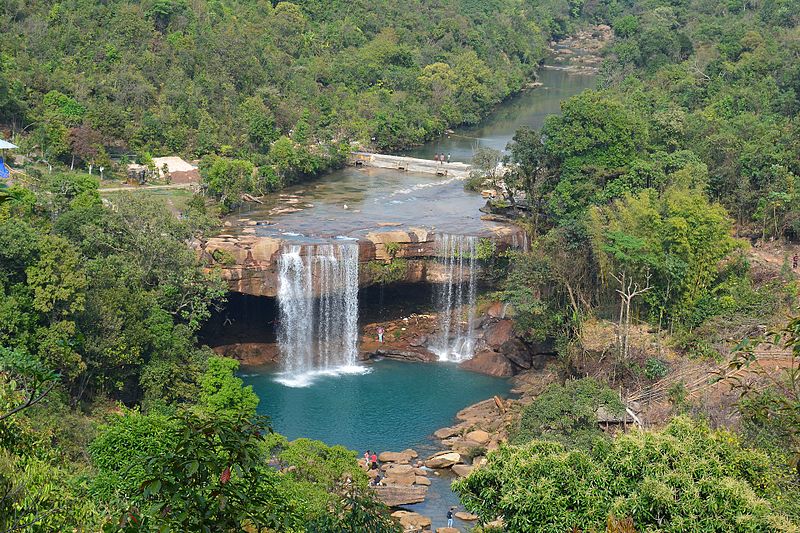 Meghalaya (the Abode of Clouds) has so many hidden gems waiting to be explored amidst its dense forests. Whether it is the most scenic waterfalls of India, the cleanest village of Asia Mawlynong, or expeditions in one of the longest caves in Asia Krem Liat Prah, Meghalaya is everything you can imagine about an adventure-filled holiday!
Places to visit in India's North Eastern State of Meghalaya
Visit the magnificent living root bridges of Meghalaya.
Do the Mawryngkhang trek and tread on a bamboo skywalk on the ridge.
Visit Krangsuri Falls, Wei Sawdong Falls, Nohkalikhai Falls (India's tallest plunge type waterfall) and numerous other waterfalls in Meghalaya.
In Shillong, go café hopping in Laimukhra and try traditional Khasi food in Police Bazaar.
Walk along the 16km of the David's Scott Trail for an amazing trekking experience.
Visit the Sacred Forest of Mawphlang.
Take a boat ride on the cleanest river of India in Dawki, the Umngot River.
14. Arunachal Pradesh - one of the top places in India to experience tribal culture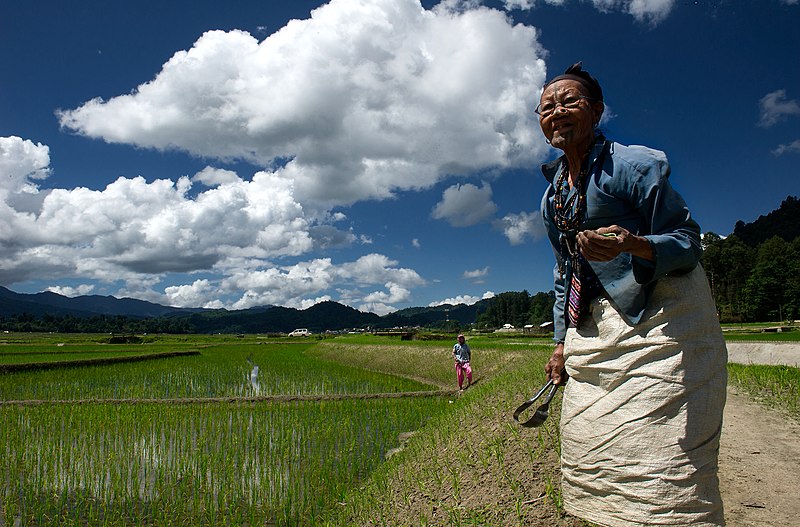 The Northeastern state of Arunachal Pradesh is a hidden gem in India and there are so many reasons you should totally add it to your bucketlist for places to visit in India.
Best destinations in Arunachal Pradesh, India
Learn about the local culture and traditions of the Apatani tribe in Ziro Valley or better still, visit during the Ziro Festival.
Experience snowfall in Tawang and also visit the Sela Pass.
Catch India's first sunrise by trekking to the Dong.
Drink the local rice beer to your heart's content during Solung Festival.
Go night camping in the wild in Namdapha National Park.
Soak in the spectacular valley views of Mechuka (best to attend during Losar Festival).
Go off the grid in Bomdila to witness lush nature away from the crowds.
15. Shimla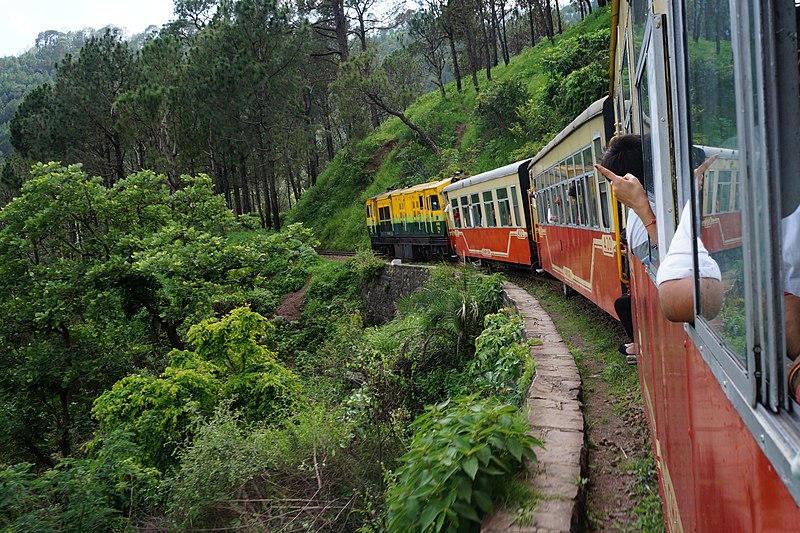 Shimla in Himachal Pradesh was the summer capital of British India and today, it is one of the most famous hill stations in India where you can visit to beat the summer heat.
Top things to do in India when in Shimla
Do not miss the UNESCO Heritage Kalka - Shimla toy train ride.
Go ice skating in Asia's only open-air Ice Skating Rink.
Trek along the beautiful forested trails of Prospect Hill, Summer Hill, etc.
Visit the most happening place in town - the Shimla Ridge.
Experience winter wonderland in Kufri
Visit during winters to go skiing and snowboarding which are among the top things to do in Shimla
Go overboard with souvenir shopping in Shimla's Lakkar Bazaaar.
16. Kashmir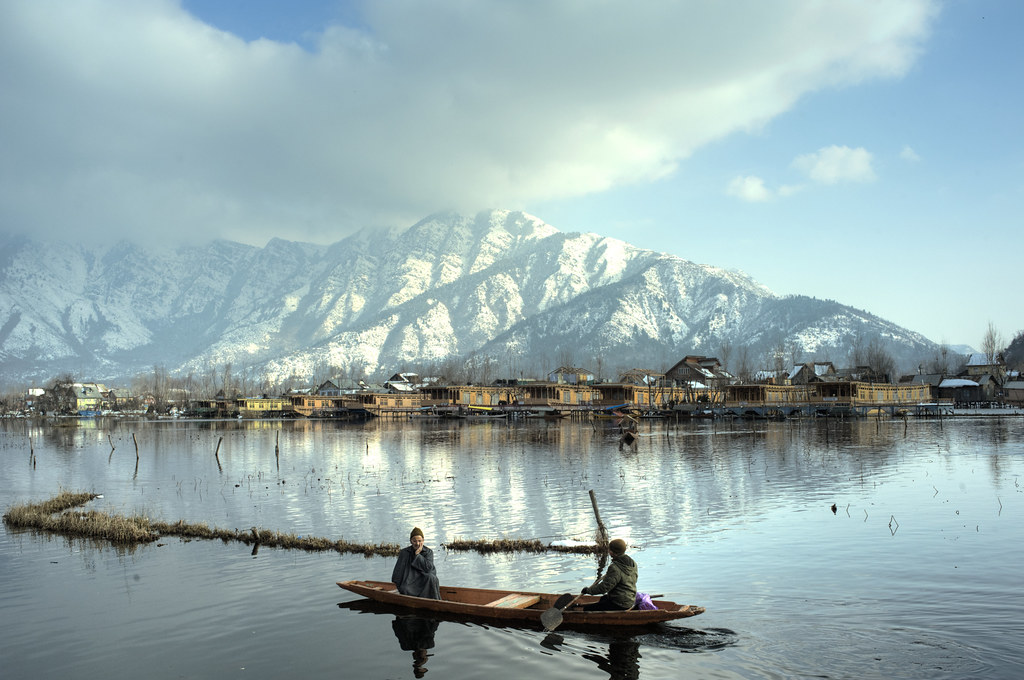 A great poet had once said, "If there is Heaven on Earth, it is here in Kashmir". Well, honestly, I couldn't agree more because Kashmir is this incredible place in India that makes you want to visit it over and over again. Be it its fruit orchards, picturesque lakes, or alpine meadows, Kashmir is one of the top places to visit in India that you wouldn't want to miss out on!
Places to visit and things to do in Kashmir
Take a shikhara (boat) ride in Dal Lake of Srinagar.
Stay in a houseboat and experience Kashmiri hospitality.
Enjoy the multi-course Kashmiri cuisine platter Wazwan.
Shop for antiques and other souvenirs like Pashmina shawl, small wooden shikhara showpieces, leather items, Namda hand-woven carpets, etc.
Do the Kashmir Great Lakes trek.
Take a gondola cable car ride in Gulmarg and enjoy the snow-capped mountains up and close.
Visit the oh-so-colorful Indira Gandhi Memorial Tulip Garden (March to May).
Take the pilgrimage to Amarnath Cave and Vaishnodevi Temple either on horseback or by trekking.
17. Rishikesh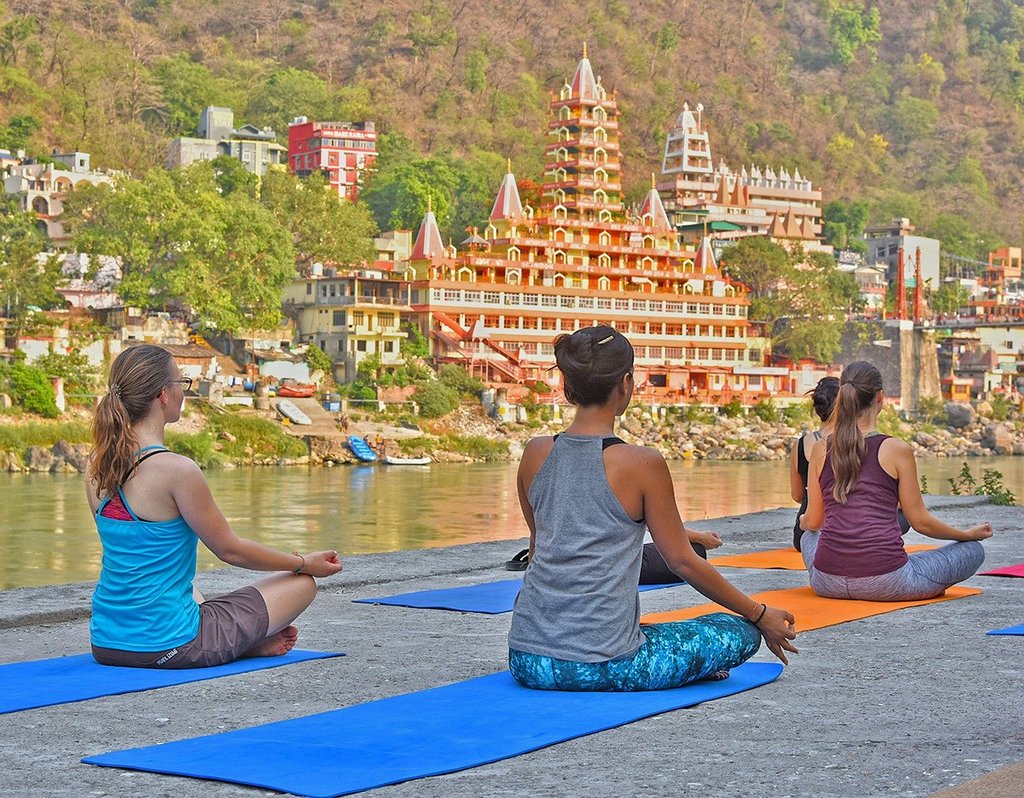 Better known as the Yoga Capital and Adventure Capital of India, Rishikesh ignites the soul like none other. One of the most amazing places to visit in India, Rishikesh is often frequented by foreigners who come to reconnect with their soul through yoga and meditation. Add Rishikesh to your bucket list for the following experiences.
Top things to do in Rishikesh in India
There are so many things you should ot miss out on in Rishikesh and river rafting on different grades of rapids is one of them (even non-swimmers allowed).
Satiate the adventure junkee in you with bungee jumping, cliff jumping, flying fox, and giant swing.
Get engulfed in the spirituality of a Ganga Evening Aarti at Triveni Ghat.
Visit the Beatles ()Yes, the English music band Beatles were here) Aashram
Take an Ayurveda massage and yoga session or better still take up classes to master the art yourself
18. Ladakh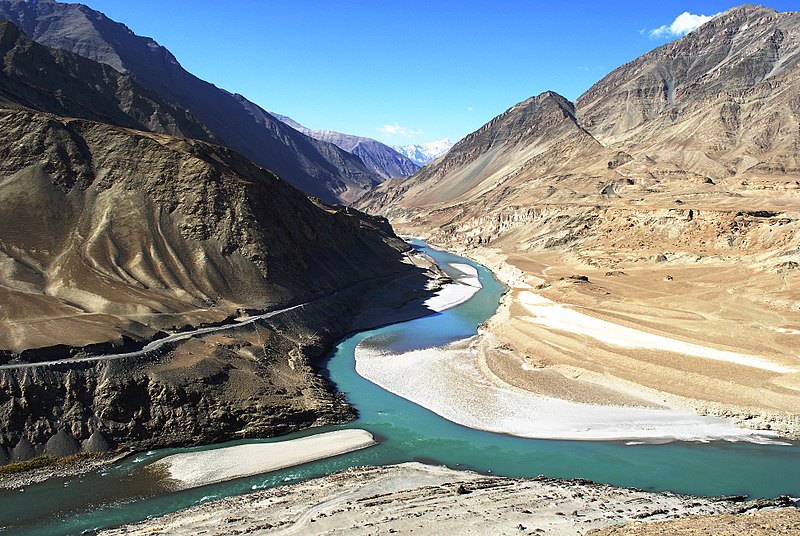 For bikers and adventure seekers out there, Ladakh, the land of High mountain passes is calling you! So, if you are a mountain person and you are fond of rugged snow-covered peaks untouched by human habitation, Ladakh is a must-visit place in India.
Top places to visit in Ladakh, India
Do the Chadar Trek and walk on the frozen Zanskar River.
Spot the elusive snow leopard in Hemis National Park.
Go on Camela Safari and Yak Safari in the cold deserts of Ladakh.
Visit the several gompas and monasteries in the region like Namgyal Monastery, Thiksey Gompa, etc.
Watch the changing colors of the Pangong Lake and take pictures like the cast of 3 Idiots, one of the best destinations in India ever since the movie was released.
Watch the Magnetic Hill defy gravity.
Soak in the beauty of Nubra Valley and Zanskar valley.
19. Sikkim - one of the top places to visit in India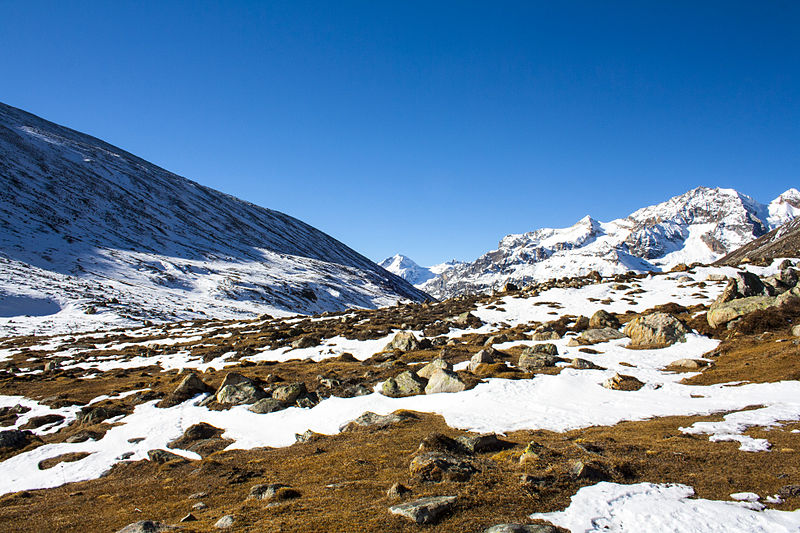 While you are most likely to conjure up the snow-capped mountains of Himachal Pradesh or Kashmir when someone says winter wonderland, Sikkim, a tiny state in the north-eastern part of the country, is no less! From some of the highest lakes in the world to experiencing snowfall at the Indo-Tibetan borders, you're in for an adventure of a lifetime at one of the most gorgeous places to visit in India.
Things to do in Sikkim
Go on a sightseeing tour in Gangtok to visit the different monasteries and waterfalls.
Delve into Tibetan cuisines and shop your heart away at MG Marg (also, momos anyone?)
Get mesmerized at one of the highest lakes in the world: Gurudonmarg Lake.
Visit Nathula Pass and Baba Harbajan's Mandir on a day trip from Gangtok.
Sikkim is a trekker's paradise with Goechala Trek being a must-do high altitude trek that takes you as close to Mt. Kanchenjungha as possible without actually climbing it.
Walk on India's first glass skywalk in Ravangla, a hill station where you can also soak in the hot water springs.
20. Ooty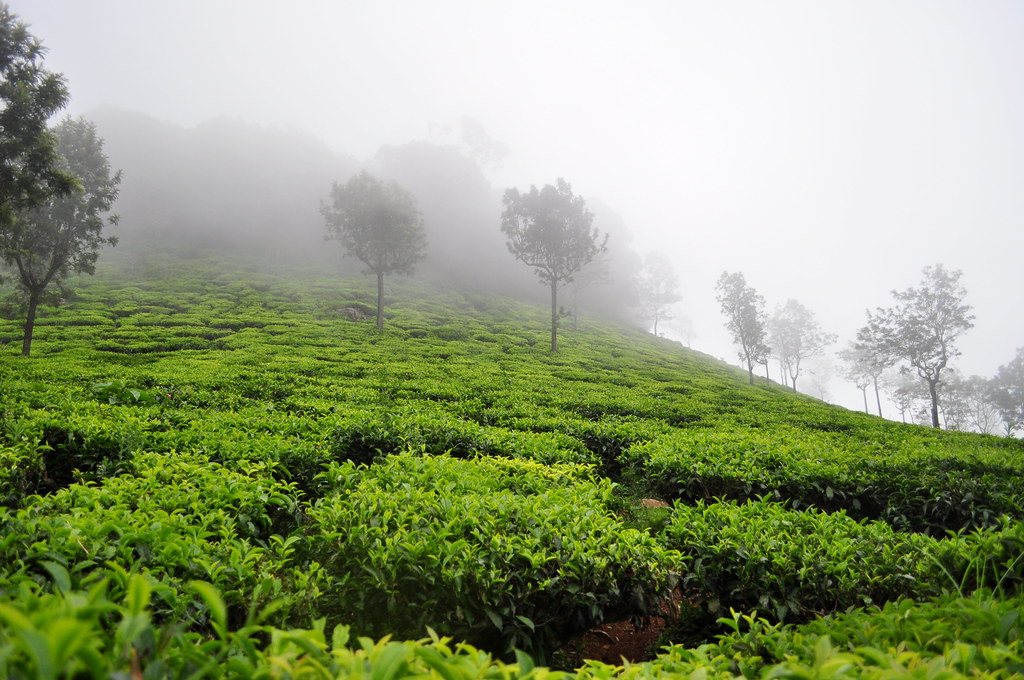 If you thought India had hill stations only in the north in the Himalayas, let me show you how beautiful South India's hills can be! Nestled in the Nilgiris in Tamil Nadu, the hill town of Ooty is sure to blow your mind with scenic meadows, towering peaks covered with dense forests, serene lakes, and gurgling waterfalls. Ooty is definitely one of the must-visit places in India when you're heading down south.
Things to do in Ooty
You wouldn't want to miss the UNESCO World Heritage Nilgiris Railway ride for the lush green mountain views.
Adventure souls can go on a cycling tour of the hill station.
Trek to the Doddabetta Peak, the highest point on the Nilgiris Mountain range.
Visit the century-old Colonial Mansion that houses the Wax World Museum in Ooty.
To try something unique, visit the honey bee museum in Ooty.
Explore the tea gardens and attend the Tea Festival held annually.
So, what's your favorite destination among these? Have you visited any of them or are they on your bucket list, waiting to scratch out, one by one? If you're in Banglore, check out this list of 10 Places to visit around Bangalore. Mumbaikers and Punekars, check out these hill stations you can visit this monsoon. From Delhi, you can head out to these awesome places once the pandemic slows down. Experience royalty at these luxury stays in Rajasthan! All you gotta do is just pack your bags and head out. To help you get the best out of your getaway, we got your back with our handpicked collection of unique stays!