It is 2020 and almost as a bizarre daydream, travel has changed because of COVID-19. However, after a spiritual summer, almost a quarter lined up with lockdown, there is hopefully some good news. Because, slowly and steadily, travel restrictions are being curbed. And yes, Goa reopens now along with Uttarakhand. Also, MHA, MoHFW, and many luxurious resorts have devised guidelines and implemented standard operating procedures. Soon, many hidden gems of India will open up for local travel that is safe and comforting.


Goa Reopens for Travel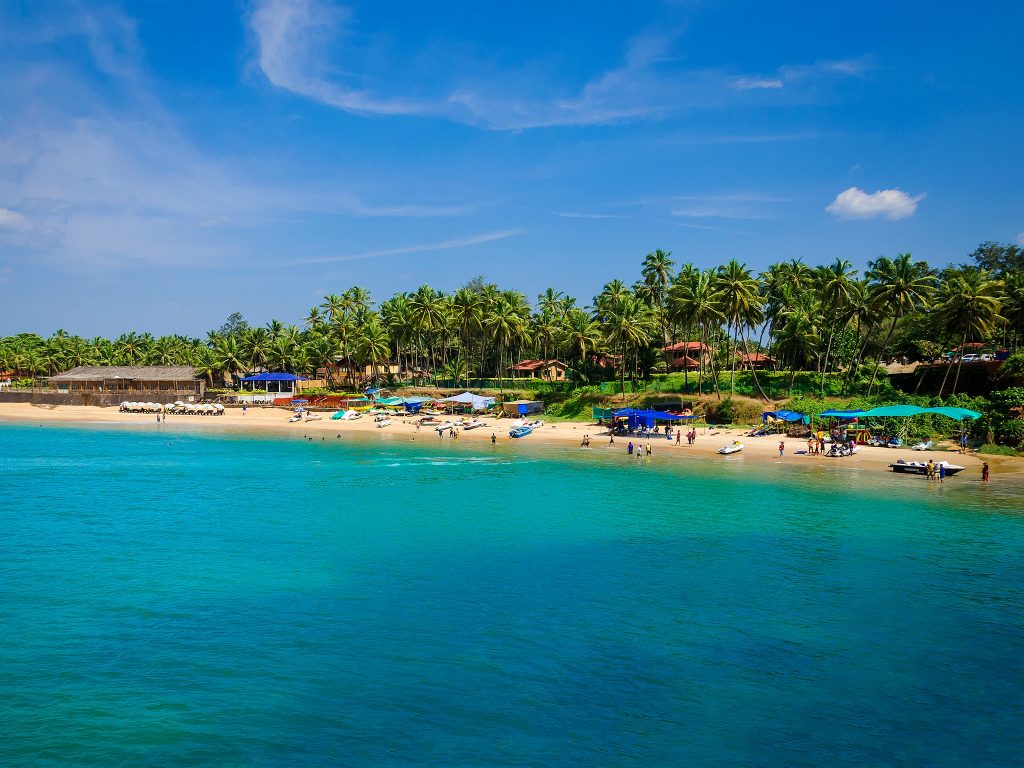 Photo by alexey turenkov on Unsplash

Almost as a gush of relief, Goa has decided to open up for tourists and travelers. Yes, from July 2, you could actually plan a weekend getaway in gorgeous Goa. Also, as per the official orders, around 250 hotels that are registered with due diligence with the department of tourism can host guests.

Most importantly, the government has made an appeal to follow a set of official guidelines and regulations. This would ensure the safety and comfort of all the tourists and travelers that would visit Goa.


Official Guidelines and Regulations

As per TraveloBiz, here's a detailed breakdown of all the necessary guidelines:


Before the travel



Pick-up your hotel. Pre-booking is mandatory to enter Goa. Only hotels with the highest safety and hygiene standards are open. To access the list of accommodations permitted by Department of Tourism: www.goatourism.gov.in and www.goa-tourism.com

Fill up a self-declaration form to help us keeping you safe. The form will be available at the pre-booked accommodation unit

Quarantine upon arrival In Goa is not required.
Option A: Carry a Covid-19 negative certificate issued in last 48h (in this case, no extra test needed in Goa)

Option B: get tested in Goa, at your Otto cost, at state entry point. Pay the test fees online or at state entry point.


During Travel

Travel by road: Dodarnarg, Patradevi, Keri, Molten, Pollem

Access by air: Dabolim International Airport

Visit by train: Madgaon, Thivirn, Vasco da Gama


Upon arrival


Go to the tourism kiosk at respective entry point. All tourists will undergo a basic screening through a thermal Gun.

Get your mandatory documents checked at the tourism kiosk (mentioned oin 1, 2, 3)

Your swab sample will be collected at the state entry point. If you carry a Covid negative certificate from your port of origin, you can skip step 7 and 8.

Go to your accommodation for check-in. You will stay in isolation until the result comes (not applicable in case you are carrying a COVID-19 negative certificate)

Your result will come after 1 or 2 days. If negative, you can stay Goa. If positive, you will go to institutional quarantine.

So, hopefully, you would soon be able to travel to Goa and other safe, sanitized luxury weekend getaways in Maharashtra soon!